Welded Wire Mesh: Ideal for a Multitude of Industries
Welded wire mesh is a great reinforcement component for concrete structures but there are a wide range of industries that also benefit from welded wire mesh for various applications. Stainless steel and carbon steel are recognized as a tried and true material but OEMs are discovering more innovative designs in regards to wire mesh. Major companies are turning to custom wire basket makers to create baskets for transferring everything from delicate microchips to sturdy auto parts. There are several advantages of welded wire mesh compared to other solutions such as plastic. The wire mesh can be customized for various shapes, similar to plastic; however carbon steel has a much higher tolerance threshold. Metal can be equipped with special coatings which improve the surfaces to be resistant to chemicals and other corrosive substances.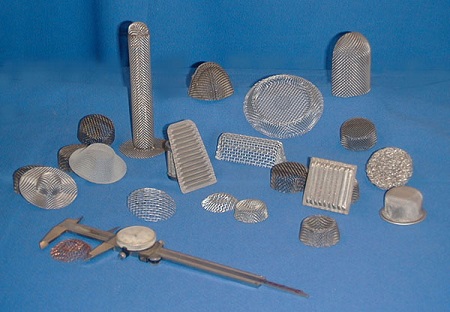 Photo Courtesy of Langley Wire Cloth Products, Inc.
The mesh features allow for lighter weight, air flow and water flow. Manufactures utilizing high precision fabrication equipment can make wire baskets with exact specifications even up to a sixty-fourth of an inch. These designs are essential for transferring important equipment with small components. For example, the aerospace industry utilizes these welded wire mesh devices because of the associated advantages. Many metal fabricators will benefit from making the extra investments into custom manufacturing processes. Some applications may even require a hand-made quality customization which is obtainable through newer technology.
There have been several newer innovations and advancements regarding welding technology. Remote welders allow for improved productivity and less downtime. On-site repairs and alternations are highly sought after and manufacturers that provide these services are recognized for their ability to adapt to the changing needs of the market. The newest wire mesh fabricating machines can create circle mesh designs which have served as an interesting development in the wire mesh field. This style of mesh is a versatile architectural mesh that is very sustainable. Many consumers and OEMs look for solutions that produce very little waste and wire mesh is an ideal product due the money saving manufacturing procedures.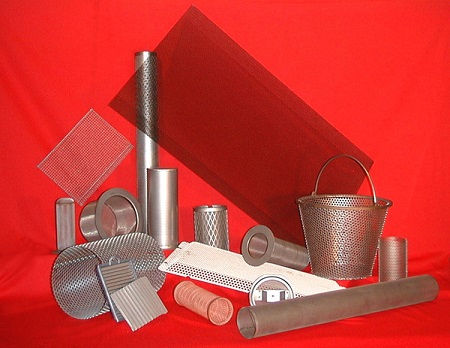 Photo Courtesy of Langley Wire Cloth Products, Inc.
Welded wire mesh is an innovation that serves as a solution for tight specifications and small applications but also for large projects. Many turn to welded wire mesh to strengthen the integrity of concrete structures. The welded wire mesh is positioned in the center of the concrete and acts as a durable core for the concrete. The concrete will eventually become brittle and crumble but the wire mesh greatly extends the performance life of the concrete. These larger welded wire mesh products are also a growing trend in other industry settings. These items are ideal for temporary or permanent partitions. The strength consistency of the steel mesh serves as a high performance safety device for storage application or other purposes.