by Breana Cronk, IQS Editor

Cleaning Technologies Group, L.L.C. is more than a quality manufacturer of aqueous parts washers, though it is in fact an industry leader in that capacity. More than this, however, CTG is a pioneer of innovative product development in parts cleaning equipment. Comprised of three unique industry powerhouses, the group is founded on the expectation of exceeding expectations. A highly skilled corps of professionals does just that by working closely with clients to anticipate and prevent any potential challenges to productivity and identify the best suited configuration. If such a system does not yet exist, CTG engineers will create one offering custom designs from modest mechanical modifications to complete parts cleaning systems. Such ingenuity results in an ever more efficient and economic product line evidenced by the continual expansion and diversification of the Cleaning Technologies Group.
Founded in 1916, the company has since been at the forefront of parts washers and cleaning equipment technology providing everything from spray washers to ultrasonic cleaners and immersion cleaners for a tremendous number of industrial and commercial applications. Now comprised of Blackstone-NEY Ultrasonics, Ransohoff and CTG Asia; the Cleaning Technologies Group is a global supplier of the latest in industrial and precision cleaning technologies. These facilities pool resources to maintain CTG's leading advantage, remaining dedicated to the research and development of increasingly efficient industrial washers. Far from abstract and inapplicable ideas quarantined to a laboratory, the continual technological explorations of the Cleaning Technologies Group are involved collaborations between a demanding customer base and an expert staff who strive for the immediate implementation of advancing technology.
As cleanliness requirements, market expectations and government regulations likewise become more demanding, CTG ensures that those needs are met as well. Along with a deep-seated understanding of customer needs built upon more than 90 years of industry experience, the Cleaning Technologies Group surpasses the requirements of several regulatory boards based upon industrial and environmental standards. In keeping with the tradition of innovation upon which the CTG name is founded, engineers apply their success to perpetually push for progress. Amid growing concerns for energy efficiency and waste minimization the realization of CTG's engineering ambition is evident with a diverse line of safer cleaning chemistries, fluid recycling processes and washers which require up to 75% less energy than alternative models. As the Cleaning Technologies Group uses its technological prowess to combat unnecessary excesses within the industry it no less persists in exceeding regulatory and consumer expectations.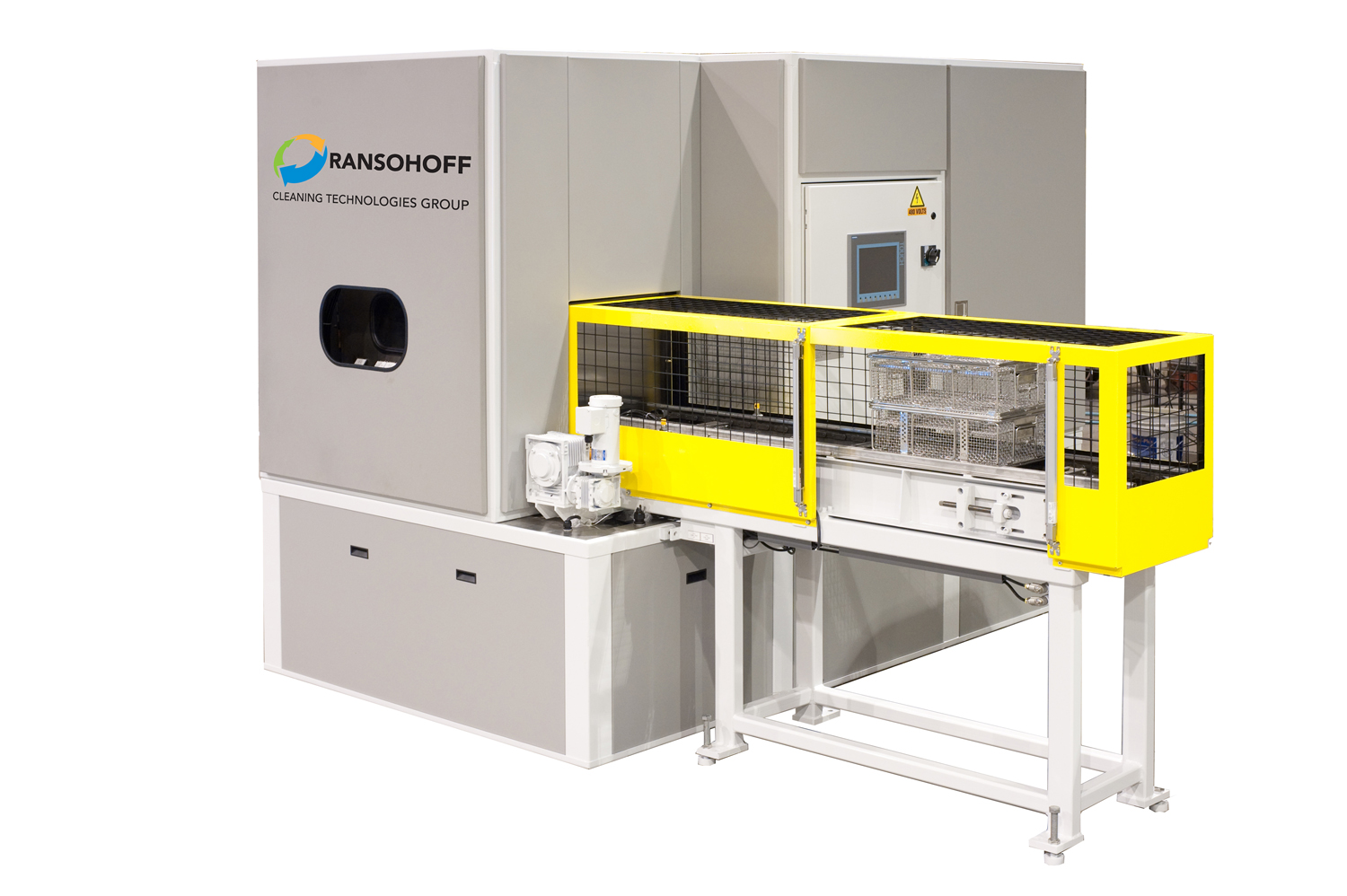 Photo courtesy of Cleaning Technologies Group.
IQS Newsroom Featured Profile: Cleaning Technologies Group, L.L.C.

,