Polyethylene Bags: Choosing Style and Thickness
The material currently used for more than fifty percent of all films is polyethylene; and most poly bags are made from low density polyethylene (LDPE). This specific kind of polyethylene is relied on for the manufacturing of bags because of its superior tensile strength, clarity, flexibility, and water barrier as well as the fact that it is also resistant to most caustic compounds. Some other advantages of polyethylene bags include quick lead times in manufacturing, high quality packaging at low cost, a wide range of printing options, great moisture protection, approved for FDA and USDA use, a variety of options in terms of color, size, and style.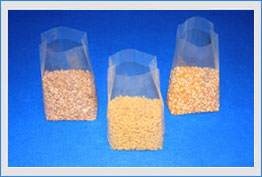 Photo Courtesy of Multi-Pak USA
Poly bags are often used to protect products during shipment and storage, and there are many different options depending on the items for which they are needed. Some common shapes for polyethylene bags include flat, gusseted, and wicketted. Flat poly bags are a low cost option that offers clear presentation. Gussetted bags have expandable sides or bottoms and wicketted bags are held together on a metal wicket for easy dispensing. Along with shape, density is an important factor to consider when it comes to polyethylene bags. Lighter density bags would be appropriate for products that just need a basic shield while high density bags should be used to protect products from dust, dirt, moisture and movement as these can cause damage.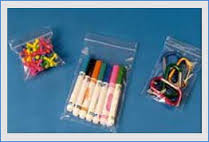 Photo Courtesy of Multi-Pak USA
Let's get a little bit more specific on the topic of density as one of the most important things to consider when purchasing polyethylene bags is the thickness. For the economical packaging and coverage of lightweight products, lightweight 1 or 1.25 mil thickness would be appropriate. 1.5 or 2 mil is the common thickness and these bags are sued for storing, shipping and displaying everyday items. Heavyduty 3 or 4 mil can be used to protect and support both heavy and abrasive products. 6 mil is usually available also and these are the strongest bags, providing complete protection for the heaviest items. Polyethylene is very flexible and measuring the gauge can only by done accurately using a poly micrometer as machine micrometers, used for less delicate materials, will pinch and flatten both film and bags. For more detailed information about polyethylene bags or to make a purchase, contact a manufacturer near you today.