by Breana Cronk, IQS Editor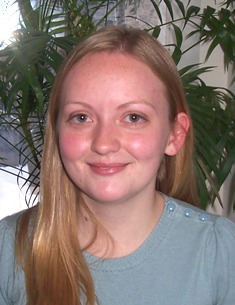 Often times the phrase 'modular building' conjures up images of stark white, windowless boxes thrown down seemingly haphazardly at a construction site near a row of portable toilets. Unbeknownst to many, however, the world of prefabrication building has drastically expanded its parameters to include some rather spectacular structures. While some applications still require only those small steel buildings which closely resemble the boxcars of a cargo train, modular manufacturers have attracted a much larger clientele. Building everything from guard houses to modular mansions, the industry of prefabricated construction continues to boast significant savings in time and money as compared to traditional on-site building, but is now also infused with a bit of style and an air of class.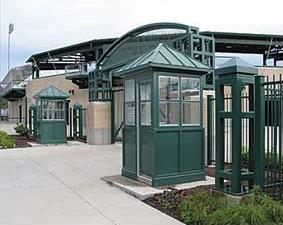 Photo courtesy of Par-Kut International, Inc.
Preconceived notions of modular buildings aside, the term in actuality applies to all structures fabricated in whole or in parts prior to onsite assembly and installation. Once a staple of the industry, booths and temporary prefabricated shelters are increasingly giving way to the design of multi-story houses and office buildings which comprise not only a large portion of the modular building industry, but that of both architectural design and construction as well. While the floor plans may have gotten more complex, the fabrication scheme has not. Walls and even entire wings of a unit are preassembled in a secure and climate controlled environment. After undergoing a series of safety and code inspections for structural integrity, each piece is transported to the building site which has already been prepared with a foundation. Cranes and other heavy-duty equipment quickly provide the end result of a completed building designed to stand against the weather and elements for years to come.




Photos courtesy of Par-Kut International, Inc.
If the improved aesthetic of the modern modular home is not enough to sway buyers, the price tag might. As with all construction, the price of a unit is largely dependent upon the specific features and the overall dimensions of the building. While this is also true of prefabricated buildings, the average overhead cost of construction is between fifteen and twenty percent lower than that of comparable homes and offices built onsite. In addition to the monetary savings, a tremendous amount of time is saved by purchasing pre-made buildings. The average onsite build, for example, takes six to nine months to complete whereas a modular building is completed in eight weeks or less and is occupant ready just two weeks after that. Because 90% of every modular building is completed in assembly line fashion with advanced tooling, precision components are easily produced and assembled in a timely manner.
Despite the ever growing possibilities of modular building systems, some continue to see them only as the simple portable buildings which are in fact becoming an increasingly small arena of the overall industry. Much more than just a couple of windows carved out of sheet metal siding, these structures are often unrecognizable as anything more than unique and introspective works of architectural art. The modern modular building is no longer just a symbol of quick and easy construction and installation. While it is both of these things, it is much more than this. The modern modular building is an icon of ingenuity, value and design.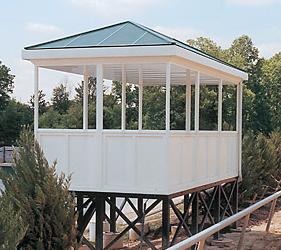 Photo courtesy of Par-Kut International, Inc.
The Modern Modular Building

,