by Jenny Knodell, IQS Editor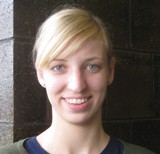 There's a statistic out there that claims we use only 20% of what we own, and when I look around the office and think about my full-to-the-brim closet at home, that sounds about right. I think it's also true for factories and warehouses, probably more so. The other 80%, whether in your home or workplace, must be stored somehow. And if you want to make your life a whole lot easier, it should be organized. In industrial environments, where large amounts of bulky, heavy boxes and equipment require tough steel shelving, there are tons of different options out there to consider for organizing unused inventory, equipment and supplies. Before you get too overwhelmed and choose the wrong system, peruse these options and decide which best fits your workspace, time and weight capacity.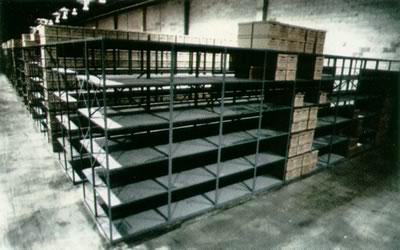 Image courtesy of RTI Shelving Systems.
Wire shelving systems are very common for lighter weight objects. They are durable, modular and easily relocatable. They are generally less expensive than other options and have a quick and clean assembly time. The individual shelves are made of welded porous wire containing many small holes, and therefore dust build up is minimized. If your facility has a large amount of workspace and the stored goods are relocated frequently, mobile shelving systems may work best. These are shelves and racks with wheels on the bottom. They may be moved around with ease, but are not for very heavy objects. When high weight capacity is the main concern, heavy duty shelving that can hold oversized goods and large pallets work great. They are built with varying strengths and can hold up to 1000 pounds.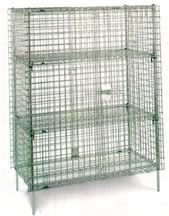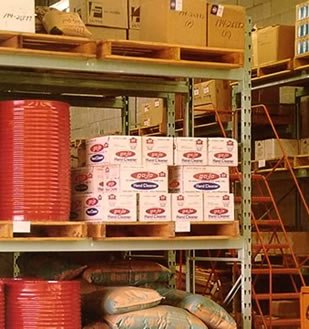 Wire and Heavy Duty Shelving. Images courtesy of RTI Shelving Systems.
Most industrial shelving systems are made of steel because it is an extremely strong, lightweight and resistant alloyed metal, perfect for large and heavier loads. Steel has a smooth surface finish and is therefore easy to clean, not to mention able to handle regular wash downs if necessary. It's important to remember three things when choosing industrial shelving. The first is accessibility. If the shelves will run along a wall and workers access the contents from the front, a closed back system works best. If your warehouse shelving system has multiple rows, workers will most likely need access from the front and back of the shelves, and both sides should be open. If the items being stored are valuable, shelves with lockable cabinets may be necessary. The second shelving factor is perspective. Take careful measurements of the products being stored. Too little space creates cramping and weight capacity problems, while too much space wastes money.


Modular Shelving. Image courtesy of RTI Shelving Systems.
Most importantly, always make sure safety is your main concern. Be certain that your shelving system complies with the amount of weight you plan on storing. The shelving's capacity should always exceed the total weight of the items. If a worker isn't aware that a shelf's weight is maxed out, they may accidentally add too many products and compromise safety.