Manufacturing Index Continues to Slow its Decline, More Facilities Move in Across the Midwest
by Marjorie Steele, Editor for IQS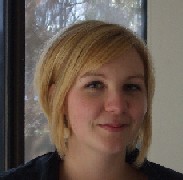 Last Friday we reviewed some statistics from Alliance News & Info, among other sources, indicating that our economic plummet may be coming to a close. Recent reportings from the Institute for Supply Management (ISM) support this with similar findings, although the ISM is far more hesitant in declaring an end to the recession. "The decline in U.S. manufacturing is continuing to slow," reported Area Development Online on Tuesday.
Although we're not seeing any sharp inclines in manufacturing activity or factory orders, the fact that diminishing production and job losses are slowing to a trickle is at the root of many economists' conclusions that the economy may be getting ready to rebound. The manufacturing index for April was 42.8, the highest spike we've seen since September, and although this number is still in the red, it's been slowly rising towards 50 (breaking even) since December.
While Alliance News surveys last week predicted a jump in IT spending, the U.S. Census Bureau reports a 0.7% rise in manufacturing orders for April. Following a 1.9% decrease in march, this rise in demand was driven by a whopping 5.8% increase in factory orders for transportation equipment. On the heels of GM's bankrupcy, this seems ironic, and GM's fall will inevitably impact umemployment numbers in the next several months. While economists like Bernard Baumohl of the Economic Outlook Group predict "a dismal job market [which is] going to remain awful for the balance of this year", others have viewed the steady decline in job losses with a spot of optimism. "Things are still getting worse, but the pace of decline has slowed down," David Wyss of Standard & Poors has been quoted, echoing many economists' observations that while things aren't getting better at a steady rate yet, things aren't getting worse nearly as fast as they have been. Many are taking this as a good sign.
To add to this optimism, we turn to the number of new manufacturing facilities cropping up across the United States. Last month we explored a number of corporations investing in U.S.-based sustainable energy manufacturing. Even in our current economy, big U.S. companies like Ford Siemens are retrofitting and building new facilities to manufacture energy-efficient vehicles, hybrids and electric battery cars. Here's a smattering of other companies that are putting down roots (and jobs):
Who: Johnson Controls
Where: South Carolina
What: automotive battery recycling facility
How Much: $100 Million
How Many: 250 jobs
Who: Loparex LLC
Where: North Carolina
What: poly & silicone coated papers & films
How Much:$18.9 Million
How Many: 128 jobs
Who: General Electric
Where: Kentucky
What: energy efficient hybrid water heaters
How Much: $69 Million
How Many: 400 jobs
Who: Alorica
Where: Indiana
What: customer support center
How Much: unknown
How Many: 600 jobs
Who: LAH Development
Where: Ohio
What: wind turbine manufacturing
How Much: $1 Million
How Many: 100 jobs
Who: WindTronics (by EarthTronics)
Where: Michigan
What: wind turbine manufacturing
How Much: $4.4 million
How Many: 219 jobs
Who: Center Manufacturing SC
Where: South Carolina
What: metal fabrication
How Much: $2.4 million
How Many: 65 jobs
Who: Seimens Energy
Where: North Carolina
What: power plant services
How Much: $50 million
How Many: 226 jobs
Who: General Electric
Where: New York
What: battery manufacturing
How Much: $100 million
How Many: 350 jobs
Who: Horizontal Manufacturing
Where: South Dakota
What: heavy metal manufacturing
How Much: ~$1 million
How Many: 35 jobs
Who: Ryla
Where: Alabama
What: call center
How Much: $8.5 million
How Many: 1,200 jobs
Who: Sustainable Textile Group, LLC
Where: North Carolina
What: sustainable textile manufacturing
How Much: $11 million
How Many: 223 jobs