Loos & Co., Inc. to Exhibit Products at the Paris Air Show
Release date: March 25, 2009

Pomfret, CT & Naples, FL- Loos & Co., Inc. – Today announced that the company will exhibit its product lines at the International Paris Air Show to be held at LeBourget, France, from June 15 to June 21, 2009. The Paris Air Show is held bi-annually, and is the world's single largest exhibition for commercial and military aircraft manufacturers. Manufacturers who produce component parts and services for the aerospace industry are also major exhibitors at the show. Loos will be in Hall 3, Booth A66 (Florida Enterprise Pavilion).
This year the show will comprised of over 2,000 different manufacturers from over 48 countries. The show is attended by over 480,000 trade visitors, and the general public is admitted during the last two days of the show.
Loos enjoys worldwide sales and distribution of its products which are used in flight control mechanisms. Additionally, Loos holds FAA PMA for nearly 4,000 Boeing wire rope cable assemblies under a licensing agreement with Boeing. The products are distributed by a network of distributors based in the USA as well as several foreign countries.
Loos is the world's leading manufacturer of wire rope, steel cables, cable fittings, and cable terminations used in aircraft flight controls. Loos is on the QPL (Qualified Products List) for all of the US Military's specifications for wire rope and wire rope fittings. It has divisions in Pomfret, CT (ISO-9001 & AS9100) and Naples, FL (ISO-9001) and employs over 300 people.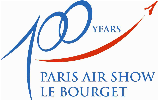 Specialists in: stainless steel, hi-carbon and alloy wire/galvanized & stainless steel cables/plastic coated cable and
chain/cable assemblies/cable hardware/fittings, terminals and tools/fiberoptic light guides/wire for the wire brush industry.
Loos & Co., Inc., Wire Rope Div.
P.O. Box 98
Pomfret, CT 06258
USA
Toll Free: 800-533-5667
Phone: 860-928-7981
Fax: 860-928-6167
www.loosco.com
Contact: Michael Wallace, VP Sales
Loos & Co., Inc., Cableware Div.
901 Industrial Blvd.
Naples, FL 34104
USA
Toll Free: 800-321-5667
Phone: 239-643-5667
Fax: 239-643-4558
www.loosnaples.com
Contact: Phil Cox, VP Sales