Ergonomic Workbenches from item Southeast
Metal Workbenches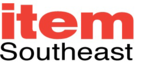 Starting in 1991 as Varco, item Southeast is now a manufacturer of outstanding workstations and workbenches. We are a Greenwood, S.C. located service center for German company item International. item Southeast offers fast and flexible solutions for manufacturers' most daunting production and productivity issues. Our industrial workbenches are both ergonomic and efficient. Over 20 years of experience has solidified item Southeast as a leader in product design and reliability.
The Work Bench System features five work bench configurations that can be adapted to meet specific requirements. They are highly durable and customizable, and they perform well in many applications. Our workbenches are suitable for manufacturing, testing, repair, maintenance, assembly line work, and more. Industries that use our products include automotive and medical suppliers.
item Southeast is committed to delivering the best customer service available. To achieve this goal we offer no-cost design services and work with you to find the best solution for your workspace. If needed, we can perform complete fabrication and assembly of products. Additionally, we do what we say and provide our customers with more than expected. Contact item Southeast or call 888-588-2726 to find out how we can assist you with your next project.