Gillinder Glass – Manufacturing with the Future in Mind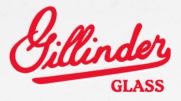 In 1861, we began with "Plain, Moulded & Cut Flint Glass Ware in all its Varieties." Today, our glass products are "Engineered for Tomorrow's Technology." Our company strives to remain a leading manufacturer in today's glass market by offering a wide range of custom-engineered pressed, molded, and optical glass solutions.
Our testing and engineering departments are state-of-the-art with various tempering and annealing capabilities. If your application requires specific types of glass, our machinery can process various types of glass such as crystal, flat, clear or colored, heat resisting borosilicate glass, soda-lime, infrared, visible blocking, UV transmitting, and much more. We also offer additional finishing services such as coatings, glass cutting, drilling, and sandblasting. We have used these types of glass to successfully produce par, convex, and Fresnel lenses for traditional & LED lighting applications.For over 150 years, industries ranging from aerospace to aircraft to marine to residential have relied on Gillinder to develop solutions that are personalized and at a competitive price. We are proud to have an ISO 9001:2015 certification and a rigorous quality management system in place to ensure product consistency and durability, regardless of its intended application. No matter how tough the project is, our team at Gillinder is committed to helping you design your products to fulfill the demands of tomorrow.