by Jenny Knodell, IQS Editor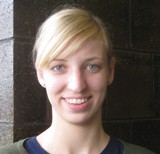 In factories and manufacturing warehouses, electric hoists are all over the place. Anything too heavy to be lifted, lowered or pulled manually is usually transported by a hoist generated by an electrical motor. For those of us that don't often find ourselves in an industrial setting, seeing or using electric hoists may seem like a rare occasion. However, these hoists are seen daily by millions of regular non-factory working people in every part of the world. If you've ever been to a major international airport, chances are you've run across an electric hoist or two.
Sometimes I get the impression that every airport I've ever visited was under some sort of construction. It seems they are infinitely expanding, building and adding on to terminals. These projects can create confusion, crowding and all sorts of traveling complications, causing travelers major headaches and missed flights. But not to worry—more and more airports are choosing to employ electric hoists in their construction jobs, which speed up the process and take up less space. These hoists contribute to reduced transit time between terminals, and may help travelers catch their layovers.
Heavy materials like concrete, drywall, metal studs, masonry and electrical equipment all need to be transported, lowered and lifted to different areas during airport construction. Since airports are heavy traffic areas and have very tight space restrictions, workers need equipment that can transport heavy items vertically and work around airport transportation systems and travelers. Electric hoists are perfect solutions to these problems. Last year, the Miami International Airport started expanding on their south terminal by building 2 new edifices. This project called for vertical transportation via electric hoists for interior construction. Using them to lift heavy loads is helping to smooth the process and greatly reduce the amount of time the south terminal will be closed down.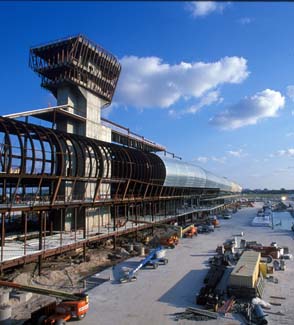 Miami International Airport Construction
Traveling to Asia will very likely take you to the Hong Kong International Airport, where electric hoists are also used for expansion projects. As of 2008, this airport is considered the second busiest in the world, and thus has an extensive transportation system. An automated people mover (APM) connects the terminals by driverless cars which carry thousands of passengers a day. Recently, 20 new cars were added to the system. In order to transfer them into the ground level of the station, a section of the roof was opened up and the cars were lowered onto the tracks by electric hoists. The APM connecting terminals 1 and 2 was under construction for a very short time this summer, in part due to electric hoists. It now runs every 2 to 4 minutes and helps travelers to their gates quicker than ever.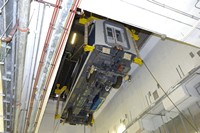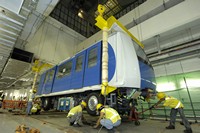 Hong Kong International Airport APM car transport by electric hoists.
Behind the scenes in airports, electric hoists are constantly used in airplane maintenance and overhaul facilities. In airplane repairs, engine hoists with metal cables or chains are able to gently and slowly remove the engines from adapters to test cell fixtures. Overhead hoists are often employed for massive jet engine lifting, as they can easily lift thousands of pounds. They are usually mounted on the ceiling and operate by a control panel which moves a chain and hook vertically up and down. Airports also use electrical hoists to help handicapped individuals maneuver around terminals and enter airplanes by lifting wheelchairs.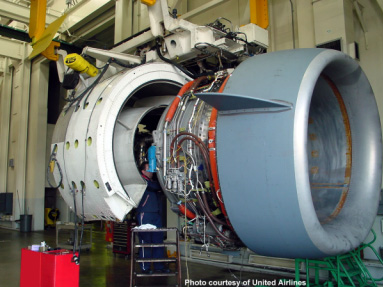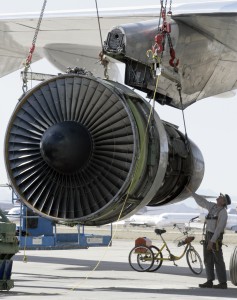 Overhead and Chain hoists