Green Manufacturing Takes Root in US Soil
Can green and sustainable energy manufacturing plug up the holes left by failing US auto production?
by Marjorie Steele, Editor for IQS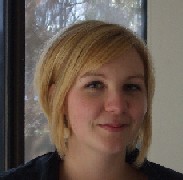 It's funny how history and economy move in cycles. I remember a time when most of our US consumer items were made in the USA – I remember it, even though I was young, because when it began to change, my dad made outsourced manufacturing a major point of contention in all of his (many) political discussions. Remember the "buy USA" kick of the 90's? Now it looks like many of those countries we outsourced our manufacturing to are outsourcing their own manufacturing processes right back to the States – starting with Germany and China.
Schott Group, a German solar product manufacturer, recently opened a $100 million solar panel and solar receiver manufacturing facility in Albuquerque, New Mexico. While the facility only employs 350 people at present, the Obama Administration's 30% tax credit offered to renewable energy manufacturers as part of the stimulus package is an incentive for Schott to quadruple its New Mexico facility size, which may eventually employ over 1,500. Schott is one of several German solar companies investing in US manufacturing; Solarworld AG, another German solar cell manufacturing company, opened the US' largest solar cell plant in Portland, Oregon in 2008 (one of several US manufacturing facilities run by Solarworld), while Solon AG opened a solar module plant in Tuscon, Arizona the same year.
Chinese company Suntech, a heavyweight in global solar manufacturing, announced its plans last week to build another solar cell manufacturing facility here in the States, although they won't decide where for another six months. Clearly these companies see an economic advantage to solar manufacturing here in the United States. Along with new tax breaks and federal incentives for renewable energy manufacturing, companies like Schott and Suntech see the benefits of setting up manufacturing close to customers – which means they're anticipating an imminent demand in the US for solar energy. In the wake of losing hundreds of domestic manufacturers and hundreds of thousands of manufacturing jobs to the recession, pumping up the US solar manufacturing industry looks like a pretty great idea.
But what are these solar products, and what markets will support them? We've looked before at the doors opening for wind energy applications, but how is solar energy being applied domestically? Schott's Albuquerque plant makes solar tubes which are used in parabolic troughs in large solar farms. A few large solar farms are already operating in the Southwest United States, but more solar trough power plants are in the works by Abengoa Solar and FPL Energy, such as the Solana and Beacon projects. Other companies, such as American company First Solar (FSLR), focus on thin-film solar cells and other photovoltaic modules which have potential applications in the commercial, residential and even auto industries.
One could say that the manufacturing shift from nuclear, coal and petroleum-based energy to sustainable energies such as wind and solar has been late in coming to the United States. If manufacturing moguls like General Electric and General Motors had anticipated and fostered the US market's rising (commonsense) preference for renewable energy and lower emissions instead of ignoring and suppressing it, perhaps the recession we're in would not have hit manufacturing so hard. Who can say? Either way, late is better than never, and although renewable energy manufacturing certainly didn't help us avoid the recession, perhaps it will help pull us out – with China and Germany's entrepreneurial help.