Custom Case Group Builds Impact Resistant Storage Solutions
Carrying Cases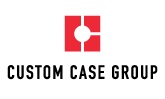 We provide reusable shipping cases from Pelican, Anvil, Zarges, and Wilson. Custom Case Group consists of Engineered Packaging Solutions (EPS) and SCS Cases. EPS handles customers in the Western USA and SCS handles customers in the Midwest and the East. Whether you need a complex one-of-a-kind product or a bulk order, we can engineer a case that will protect your equipment. No single case is perfect for every application. That is why we have partnered with a range of leading case manufacturers, using a variety of construction techniques.
Your equipment is too valuable to trust to off-the-shelf solutions. Custom cases help with organization. Packing and unpacking your equipment is faster and simpler. You also have the option to add convenience features like custom wheels, casters and fasteners on the outside of the case. Our engineers are always happy to help choose the right case for you. Cases can be built from plastic, aluminum, or wood/composite.
We are capable of many foam fillings for cases including polyethylene, polyurethane, convoluted, and anti-static foam. Our engineers use foam-fabricating equipment such as steel die cutting, water jet cutting and router and FlashCut CNC cutting machines, and CAD/CAM software to customize case interiors. Our cases are used in a variety of applications, for example: aerospace, DroneHangar, fire/rescue, hazmat, industrial, medical, military, OEM, oil & gas, shipping, trade shows, and UAV/unmanned vehicle uses. We are certified to ISO standards for a range of industries, from healthcare to aerospace, and to meet mil-specs and other standards for the military and government.