Lasco Services, Inc: Quick-Easy-Guaranteed!

From Irving, Texas comes one of the premier clean room manufacturers, Lasco Services, Inc. At Lasco Services, they combine a unique package of quality clean room products with clean room construction expertise. Since 1988, the Lasco team has been involved in the major clean room projects in Texas – Hitachi Semiconductor, Texas Instruments, Dallas Semiconductor, Alcon Laboratories, ST Microelectronics, and many others. Their teams of dedicated and seasoned engineers have been through multiple projects reinforcing their knowledge and expertise when it comes to clean rooms. This organization prides itself on being quick, easy, and guaranteed. With their wide selection of clean room services and dedication to providing their customers with hassle-free customer service, they do just that.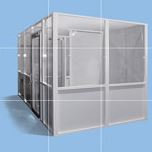 Image Courtesy of Lasco Services, Inc
Lasco Services, Inc has been installing superior clean rooms for the electronic, biologics, pharmaceutical and advanced technologies industries since 1988. This is why Lasco has become one of the most trusted names in the industry. Their commitment to excellence in the industry is only the best will do. The team of engineers and conscientious craftsmen make sure that there is the highest quality of clean room technologies. Many of their products are our standard construction products, but they have a long history of devising custom solutions for the needs of customers. Whether it is a custom passthrough, specialty door or any other special need, the Lasco Services team will be there to make sure that you are getting the customer service you need.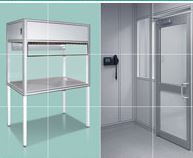 Image Courtesy of Lasco, Services, Inc
One of the best parts of Lasco Services, Inc is that they are not like ordinary clean room companies and that they have USP 797 compliant clean rooms. Lasco has been one of the companies that have been spearheading research on the USP 797 research and has been working to revolutionize the clean room industry. This combined with the featured services they offer makes them one of the top contenders in the clean room industry. Lasco's website provides more details on USP 797 compliance and their services.