Bushings, Inc. Manufactures High-Quality Vibration Absorbers in Michigan
Vibration Absorbers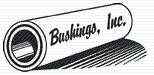 Bushings, Inc. offers a full line of machine mounts, industrial bushings, and other vibration control products. We have 75 years of experience manufacturing high-quality products. Furthermore, our 15,000-square foot ISO 9001:2008 certified production facility allows us to handle orders from a one-off item to batch orders. Whether you are looking to design a new product, solve a specific problem, or reduce noise and vibration, we will be there to assist you at every step of the process.
Mr. George Maher, a Detroit native, established Bushings, Inc. in 1942. Since then we have grown into the company we are now. Over the years we have expanded our product line, built up a customer base, and even patented several designs. The one thing that has not changed is our commitment to providing superb customer service and delivering outstanding products.
Our most popular items include "Silent-Lign" Bearings and Pillow-Blocks, "Vibro-Leveler" machine mounts, and "Dual-Flex" Engine Mounts. These off-the-shelf solutions to common noise and vibration issues are used in the recycling, food processing, mining, and forestry industries every day. Contact us today and learn why we are one of the most trusted names in vibration and noise isolation products.