USA Made Conduction Type Thermostats
Heat Sensors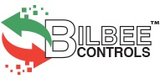 Bilbee Controls designs, engineers, and manufactures the traditional Model B-200 conduction type thermostats. Our thermostats offer little or no overshoot of the temperature setting on the initial warm-up cycle or on recovery, a cycling differential sufficiently close for the application, and fast response to sudden heat loads and full recovery to temperature setting. This is made possible by carefully designing the device with the proper balance of thermal relationships between the thermostat, heating element, and the heated mass.
Our conduction type thermostats are used in consumer products like buffet tables, toasters, roasters, hot dog machines, waffle irons, and fudge cups. They are also used in industrial equipment such as drum heaters, laminators, sealing machines, meat packing equipment, t-shirt graphic presses, dry cleaning presses, and more.
Originally American General Thermostat, Bilbee Controls is the result of several company shifts over the years. Bilbee was purchased by Rostra Vernatherm in 2012 and moved its manufacturing operations to Bristol, CT. Bilbee and Rostra Vernatherm share a business model of high quality USA-made products and superior customer service. Let our engineers help you design your thermal control solution; we will take care with the details that others overlook.