Benefits of Dovetail Slides
Dovetail slides offer economic and simple solutions to machine builders and users, guaranteeing precise movement and tooling positioning for special machine and/or OEM product lines. The base and saddle of the slides are generally constructed from close-grained cast iron and are normalized to prevent distortion. Designed to ensure accurate, smooth and reliable performance, dovetail slides usually have large contact areas. This large contact area means they offer higher stiffness and load bearing capacity than other types of slides. Dovetail slides have many benefits over other slides, and some of these benefits are suited to specific applications. I'd like to discuss some of these benefits as well as considerations in terms of suitability for certain applications.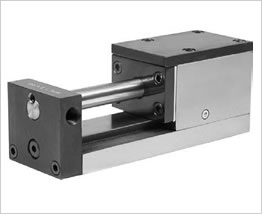 Photo Courtesy Of Tusk Direct, Inc.
First and foremost dovetail slides offer incomparable precision when it comes to cutting and metal tooling. These slides make it simple to control machine movement and are designed for smooth operation, keeping the metal bump-free and clean. Durability can also be expected from these types slides. They are manufactured using materials such as steel, cast iron, and other hard metals, ensuring higher performance and longer working lives. And again, the large contact area offers a higher load bearing capacity. In addition to offering precision and durability, dovetail slides are quite versatile. They are easily drilled, tapped, or machined to meet unique fixturing and mounting requirements. They can be used in a variety of locations and positions to fit any specifications of the production line. Last but not least, these slides are a very economic option due to their effectiveness and simplicity. There is little to no metal waste and they require very little maintenance because of their durability. In this way, facilities are able to save money on repairs, waste and total product cost.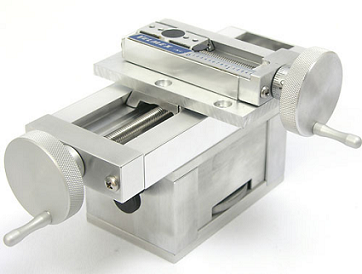 Photo Courtesy of Velmex, Inc.
All of the benefits mentioned make dovetail slides an excellent choice for a variety of applications. But when it comes to selecting a specific model of a dovetail slide for your application be sure to consider the distance and rate of linear motion, the maximum linear velocity of the positioning carriage required, the dynamic load carrying capacity, and the number of leads per revolution of the screw. Some additional features that may be offered with certain dovetail slides include locks, brakes, and clutches to slow, stop, or smoothly change speeds. For more information or to inquire about how dovetail slides could improve your operations, contact a manufacturer near you today!