Will You Miss the Inventory Rebuild? A Glimmer of Hope in Failing Production
by Marjorie Steele, Editor for IQS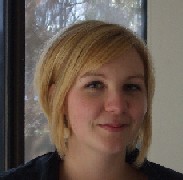 Over two million parts in inventory!
How often have you seen this advertised on an industrial manufacturer's website or magazine ad? If you're a business-to-business advertiser, like IQS, or if you're a manufacturer yourself, you've likely seen this type of statement quite a bit. Steel service centers boast having millions of tons of in-stock material, and industrial fastener manufacturers have warehouses full of specialty fasteners, not to mention the large inventories business-to-consumer manufacturers and retailers maintain.
So what happens if these retailers and manufacturers stop buying more materials to keep up their inventories? Maintaining inventories is expensive, and that's the first place many businesses look to cut costs. An article in March 6th's Wall Street Journal observes that while production of "durable consumer-goods" was down by 28% in January, consumer spending on those same goods only went down by about 10%. Now…if we do the math, that leaves an 18% gap between how much manufacturers are producing and how much consumers are…well, consuming. But if manufacturers aren't manufacturing, then how are they meeting still-existing consumer demand? Many businesses are selling products straight out of their inventory. This is a problem for the whole chain of suppliers, since businesses selling from inventory obviously aren't buying many new materials from other manufacturers. Hence the crisis many B2B companies face. But what about when all those inventories run dry?
As the Wall Street Journal's figures showed, consumers haven't stopped buying entirely – in fact, their consumption has dropped far less than production has dropped. When businesses finally empty their inventories, they will face continuing demand – demand which they must meet. Consumers will force businesses to rebuild their inventories, causing the gears of industry and manufacturing to begin turning once more.
Granted, Wall Street stocks and the job markets are still plummeting at alarming rates, and no one is quite sure when (or "if", as many gloomy commentators have said) things will take a turn for the better. However, the inevitability of an inventory rebuild in the manufacturing community gives us in the world of B2B commerce some cause to hope. A recent issue of Alliance News & Info reported that while revenues, purchasing and jobs are still on a steep decline, there is evidence that the decline is beginning to level off. "The longer term economic outlook is beginning to show the first tiny signs of hope", Alliance observed with caution.
In the meantime, keep your head up and remember that when the inventory rebuild comes, it will be rebuilt by the most progressive and most visible manufacturers. So instead of spending all your time cutting budgets, try to find ways to make your business run greener and leaner, with outstanding customer service. Lastly, don't forget that businesses can't buy from you if they can't see you; put your name and product line out where the community can see it. If expensive trade shows aren't in the budget, then learn a little about less expensive types of marketing, like web marketing, search engine optimization and online social networking. Try visiting Seth Godin's daily blog for tips on marketing, SEO and business optimization; take the advice he gives in his entry "Slack" by expanding your own capabilities and becoming an expert in something new.
No one is suggesting that surviving this recession will be easy, but instead of despairing over plummeting sales, let's look for opportunities – like the inventory rebuild. And take heart in Alliance's admonition: "for now, let's not forget that coming out of a recession is usually far bumpier than going into one."