Why Michigan? Bringing Manufacturing Back Home
by Amy Harris, IQS Editor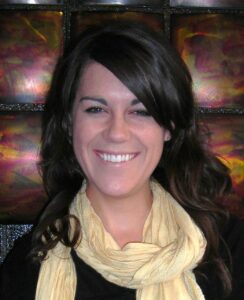 Michigan, arguably one of the worst-hit states by the economic recession over the last few years, has in recent months become a focal point for re-investment and tentative re-growth in the areas of manufacturing and industry. For example, wind turbine tower manufacturer, Ventower, opened an 115,000 sq ft state-of-the-art facility at the Port of Monroe, Michigan this month. A couple of weeks ago, President Obama visited an automotive company in Holland, Michigan where efforts are being taken to work on technology for improving car performance – creating much needed jobs and over time reducing our dependency on oil. In addition, of the forty new administration grants allotted to aid in the development of these new automotive technologies, nine of those grants are coming to Michigan. Efforts towards using bio-manufacturing such as soy-based products and bio-fuels are growing in the state, with organizations such as Michigan Soybean Promotion Committee leading the way. As nationwide efforts such as these begin to turn in the direction of domestic investment and manufacturing support, can those of us in Michigan expect to see more signs of real progress in terms of job creation and local industry growth?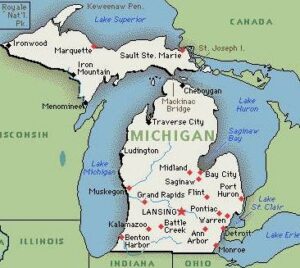 Despite the challenges that will continue to face the US in terms of manufacturing and economic stability, there is no reason for despondency. The wind turbine facility constructed in Monroe is the result of the cumulative efforts of the company along with local, state and federal government members, and it is an example of the optimistic investment into the future of Michigan. Ventower Board Chairman, James Viciana states, "our commitments to domestic manufacturing, job creation and renewable energy have all been important drivers during our initial efforts here in Michigan". Monroe was chosen by the company because of its prime location in terms of transport both by road and by water. The turbine tower has cleaned up the surrounding area of the Port, and will provide up to 150 new jobs. Companies such as Ventower are taking a positive step toward investing, not only in today's market, but also in our future, by focusing on emerging industries like wind power generation.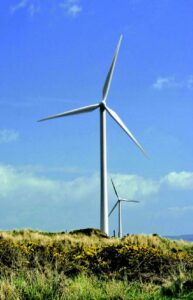 Michigan is a state heavily reliant on manufacturing and industry, and thus any development in the economy of the United States, or conversely any decline or inflation, is quickly reflected in the local economy.  Although the recent stock market drop will inevitably affect not only Michigan but every state, there are positive movements towards bringing back some of what Michiganders are best known for: manufacturing and hard work. It makes sense to create jobs and room for growth in areas in which the experience and qualifications already exist. Building manufacturing capacity here such as the Ventower facility or reinvesting in already existing industrial areas will prove beneficial in not only increasing the stability of the local economy, but providing a steady source of growth for the nation.
For Michigan, the investment in developing technology for the automotive industry is a stark contrast to the decline in that same industry over the past few years, and probably does little to soften the blows felt by those affected. However, in order to best improve the current state of affairs, businesses, manufacturers and consumers alike must keep moving forward. Emerging areas for future industrial growth include electric cars, hybrid engines and bio-manufacturing processes, all of which, due to the inevitability that our dependency on oil and fossil fuels cannot last forever, will continue to grow. Michigan has been involved in manufacturing for centuries, and so what better way to aid in the positive growth and stabilization of the US economy than for the state to be at the forefront of that growth in domestic manufacturing development?