Top Manufacturer of Vacuum Systems in America.
Central Vacuum Systems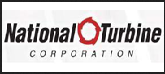 For over 25 years, National Turbine Corporation has been offering the best in fabricated casing and cast iron multi stage, air and gas centrifugal blowers. With flow ranges to 13,000 CFM and pressures to 15 PSIG, and vacuums to 15 inches of mercury, we have a wide range of products to meet the most demanding applications. Special materials of construction, protective coatings and seal options allow us to handle nearly any gas. Our industrial central vacuum cleaning systems are used to recover valuable product, provide a healthy work environment by reducing airborne contaminants and assist in compliance with OSHA safety regulations. Car rental facilities and car wash operators rely on our product reliability to keep their operations running smoothly. 100% Made in the U.S.A, we are proud of our products and our history of service to the industry. Around the country and around the world, with thousands of installations, the National Turbine brand is synonymous with quality and the best in customer service. Our parts department is stocked with the highest quality replacement parts for many major brand name centrifugal blowers and exhausters, making us one of the largest suppliers of OEM level replacement parts. Our experienced design and application team is ready to assist you with any project, from concept to completion, with designs tailored to meet your exact requirements. Call us today at 888-293-7434 and see why 100's of major OEM manufacturers rely on our expertise to help them provide their customers with the products they use daily.