Titanium Processing Center Provides Value-Added Titanium
Titanium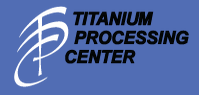 Titanium Processing Center was founded in 1999 in New Baltimore, Michigan and our company has over 75 years of combined industry experience. We are dedicated to providing our customers with cost effective solutions in a timely manner. Titanium Processing Center looks out for our customers by not requiring a minimum order and we will work with you every step of the way to ensure your satisfaction. We manufacture solutions for a number of industries including: automotive, chemical processing, marine, oil, industrial, recreational, military and more.
Our company is your one-stop-shop for all of your titanium needs. Titanium Processing Center offers a wide range of value-added services including: band sawing, waterjet cutting, plate sawing, shearing, turning, machining, drilling, plasma cutting and much more. Our teams utilize advanced technology which allows us to accurately create your solutions with precision detail. You can trust the experts at Titanium Processing Center to handle all of your requests and we will tailor our processes to match your specifications. Our company also maintains a large inventory of products which results in same day shipment on most orders.
Titanium Processing Center understands the importance of providing the highest quality titanium products possible. Our metal solutions are immune to corrosion and titanium alloys are enhanced for superior hardness, toughness and tensile strength. These products come in a variety of shapes such as bar, rod, billet, plate, pipe, sheet, tube, elbow, flanges, stubs, fittings and pipe plugs. Our friendly staff at Titanium Processing Center can assist you with determining the best titanium products for your application. From pre-production to after-sale support we are here to assist your needs. If you would like to learn more information about the products or services provided by titanium Processing Center then please visit our website or give one of our representatives a call today!