The Phrases and Phases of Recycling
by Breana Cronk, IQS Editor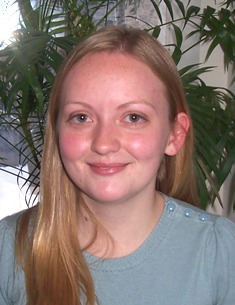 Climate change, environmental impact and carbon footprint. These are just a few of the phrases haphazardly thrown around nowadays to assert the need for recycling programs across the nation and around the globe. One phrase often overlooked, however, is economic recession. While many assign credit for the environmental movement to the men and women of the 1970s, the value of recycled goods was actually emphasized decades before that. It was the economic depression of the 1930s and 40s that brought conservation and recycling to the forefront of the American mind. The stock market crash made money scarce and the pair of World Wars that followed necessitated the rationing of goods. Rather than see this as a breaking point, Americans founded an industry, recycling.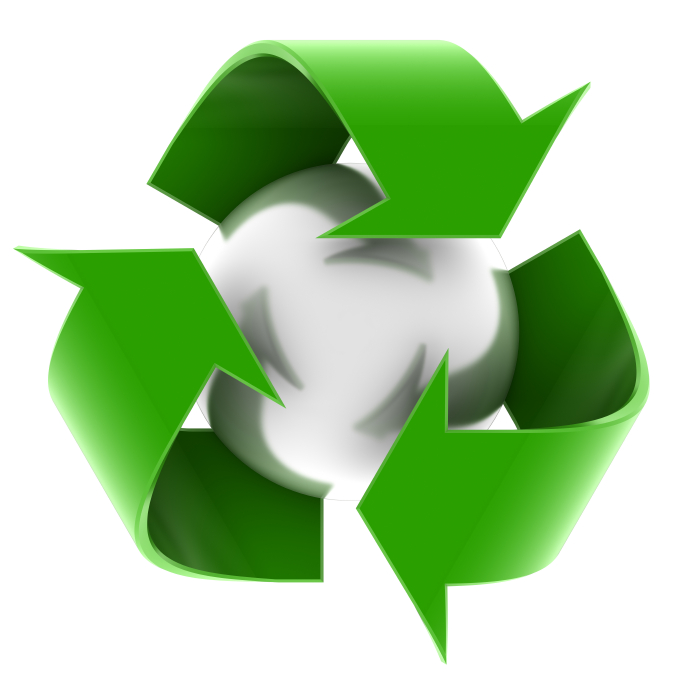 As today's economic downturn shows definite signs of improvement, we revisit the now booming business of recycling. While early efforts emphasized reuse and repurposing on the home front, modern recycling is a highly advanced industrial sector of virtually every town and city across the nation. Though the first curbside recycling company was not founded until the mid-80s, more recent numbers reach as high as 10,000 individual curbside services. In addition to these, drop off and buy back centers as well as deposit programs and internal recycling keep more than 60 million tons of garbage out of landfills every year. This broad mix of materials undergoes a number of processes as they are transformed into reusable materials and products.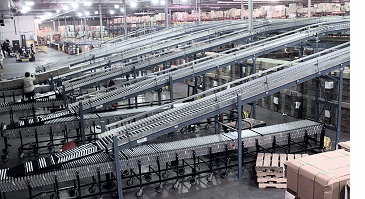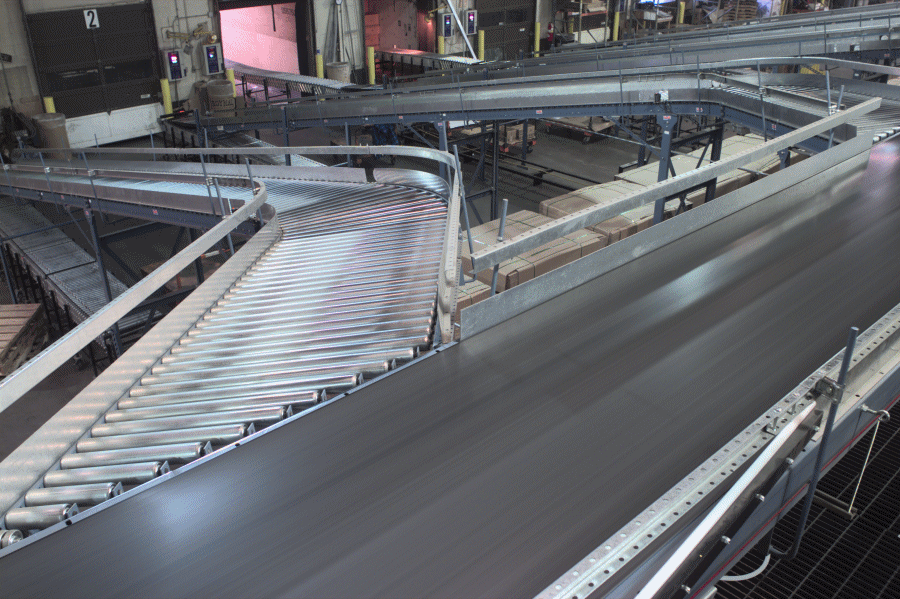 Photos courtesy of Metzgar Conveyors.
Though the materials vary considerably, the process journey of recyclables is often similar, be it plastics, papers, glass or metals such as steel and aluminum. Whether placed on the curb or in a communal bin somewhere, one of the most important components of the recycling industry is material handling and transport. Hydraulic lifts and conveyors allow workers to transport a tremendous amount of materials with little strain or stress. More than this, sorting conveyors help workers to sift through the waste. This is a crucial step as contamination can ruin an entire batch of recycled materials and render them useless. After sorting, similar materials are treated as needed. This may involve water or chemical baths as with paper, or powerful shredders used for plastic, glass and metal objects. High temperature furnaces and ovens are then used to melt down and further purify materials before they are re-formed and molded stock shapes or consumer ready products.
Although the industry has grown and progressed, the overall techniques employed in recycling have changed surprisingly little. The area with the most room for improvement is sorting. Hand sorting can be arduous and sometimes even hazardous work. Vibratory feeders and screens lessen the burden somewhat by employing gravity or magnets to sift through the materials, but even this leaves much to be desired. Automated sorting technologies such as x-ray, fluorescence, infrared and near infrared spectroscopy, electrostatics and even simply floating are being developed to enhance recycling capacities and efficiency. These advances also reflect the changes in what is recycled, as plastics now make up a much larger percentage of materials as compared to recyclables at the advent of the industry.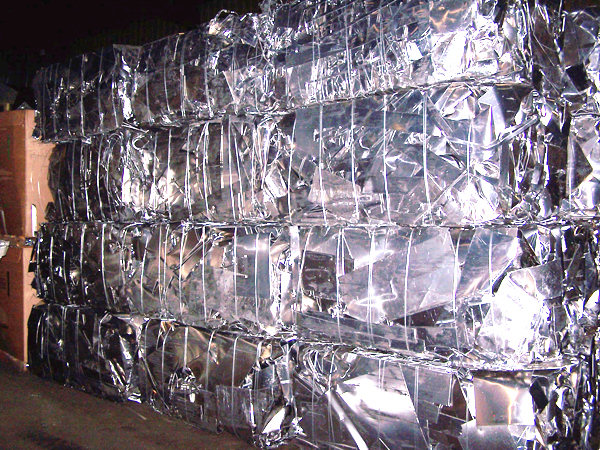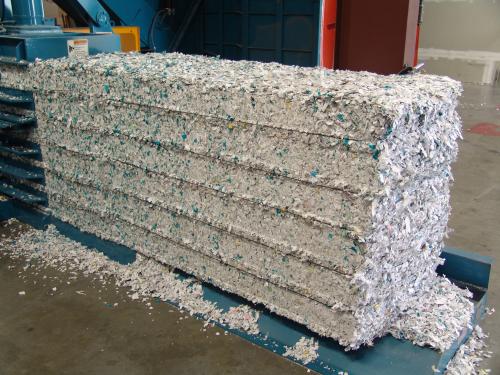 Photo courtesy of Excel Manufacturing, Inc. Photo courtesy of Orwak USA, LLC.
It is clear to see that like our past and present, the future success of the developed world is intertwined with the successful implementation and advancements of recycling. The benefits of recycling go beyond the environmental cause to reach businesses and individuals alike. A vast number of companies find energy and material savings in even simple changes to their products and processes. Additionally, this is an industry of growth. Recycled goods are predicted to generate three times as much revenue per ton as waste placed in landfills and almost six times as many jobs as traditional waste disposal. Better business, better economy and better environment; these are the phrases that assert the growing need for sustainable recycling.