The Growing Service of Steel Service Centers
by Breana Cronk, IQS Editor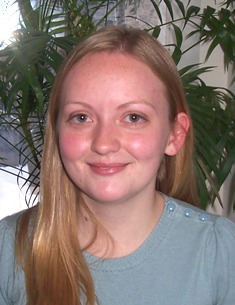 In many contexts the word steel has become synonymous with strength and durability, qualities illustrated by its use in such arduous industries as automotive, aerospace, construction, electronics and even shipbuilding. While it seems clear from these many uses, many are unaware of the incredible diversity of the material. Rather than one specific iron alloy, the steel family includes hundreds of permutations of the element, each precision designed for optimal performance in variable conditions. On top of this, finishing treatments and processing are commonly used to bolster the capabilities and capacities of steel products such as steel plates, strip and tubing. As much as 30% of all industrial steel products and 45% of specialty steel undergo some type of pre-processing before moving into full scale production. Most of this work is performed by the highly skilled professionals of steel service centers across the nation.

Photos courtesy of Block Steel Corp.
A service center essentially purchases steel stock from mills and holds a vast inventory of alloyed materials in warehouses. Iron is the key ingredient in each and every steel alloy. Carbon is the next most important element, leading many to refer to the material as carbon steel. Beyond this, the possibilities are seemingly limitless with differing amounts of such varied additives as copper, nickel, chromium, phosphorous and calcium being commonly added into the raw material as it makes its way to the steel service center. Each addition has its specific benefits. High strength steel, for example, is commonly alloyed with titanium, zirconium or vanadium to improve strength and hardness for structural steel applications. Spring steel on the other hand includes high levels of silicone to provide the elastomeric properties of flexibility and ductility needed for springs, clips and several automotive suspension systems.

Photos courtesy of Block Steel Corp.
While steel service centers provide a number of alloys, there is much more to them than the provision of stock materials. There is also more to the materials. Several pre-production treatment processes allow clients to customize the features of steel. From aluminized steel and galvanized steel to cold rolled steel and hot rolled steel, service centers can handle it all. Capabilities of course vary greatly among centers, but most are more than sufficient at performing nearly any process required by a client. Without these centers each individual manufacturing firm would need a large amount of grandiose equipment, purchased at an equally impressive cost. The goal of the steel service center is to eliminate this need, while still affording each individual company the possibility of providing high quality products across the board.

Photo courtesy of Block Steel Corp.
In the 1930's only a tenth of steel production was processed via steel services centers. Today's statistics show a dramatic increase as over 70% of all steel, both specialty and industrial stock forms undergo some pre-processing at service centers. As both steelmaking techniques and steel processing capabilities improve, these numbers will no doubt continue to grow. Already steel is the most common metal alloy in the world. The growing capacity for cost effective specialization of materials provided by steel service centers endows the steel industry with limitless potential for the future.