SKF® CAT33 Linear Actuators Enable Easy Customization Suited to Applications
Press Release – October 6, 2008 by SKF® USA Inc.
SKF® "CAT33" electro-mechanical linear actuators feature a modular design to enable easy customization with standard internal and external components. Users can select the most appropriate motors, gears, controls, attachments, and other options to meet application needs without encountering long lead times and higher costs typically associated with custom products.
These actuators can perform a variety of functions from opening/closing and clamping/gripping to raising/lowering and pushing/pulling. Both right- and left-hand models are available and all resist corrosion, making them ideal for foodservice and industrial applications.
Three basic models include actuators with sliding screw for standard operation, sliding screw for high-speeds, or SKF ball screw for higher load and/or duty factors. Users can then specify standard or special stroke lengths, AC or DC motors, friction clutch gears, cables, front and rear attachments, and accessories ranging from limit switches to encoders, among others.
CAT33 actuator solutions can additionally be developed and expedited under the SKF "Quick Delivery" program providing a "designation type key" holding all the information necessary to place the order with an SKF authorized distributor or sales office.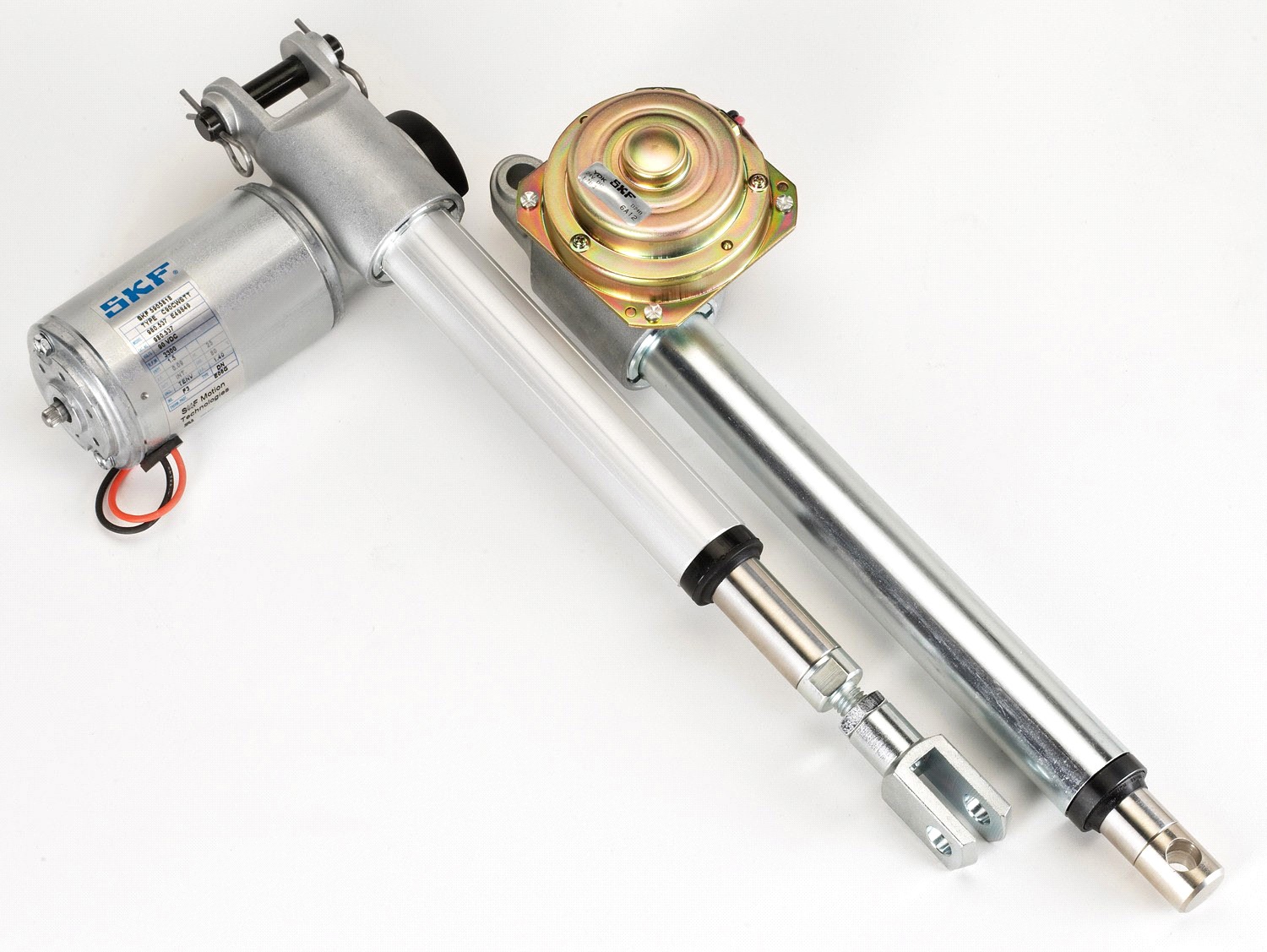 Contact Alan D. Augello, SKF USA Inc., 1530 Valley Center Parkway, Bethlehem, PA 18017-2266. Phone: 800-541-3624 (toll-free) or 610-861-3749. Fax: 610-861-3716. Email: skfusainfo@skf.com Web site: www.skfusa.com
(SKF® is a registered trademark of SKF USA Inc.)