Roll Forming Defined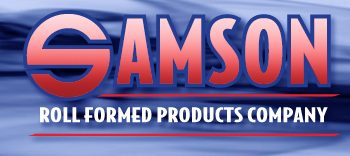 Compared to brake forming, roll forming can produce more parts with greater uniformity and consistency throughout the length of the part. Roll forming also eliminates multiple stage operations, trim scrap, and slitting burrs.
Roll forming is a high-speed production process that converts a flat strip of metal into shapes that are channels, angles, tubes or some variation of these basic shapes. Various kinds of tubes can be made using roll forming including open seam tubing, welded tubing, and lockseam tubing (also called lock seam tubing, lockseam tubing and seam lock tubing).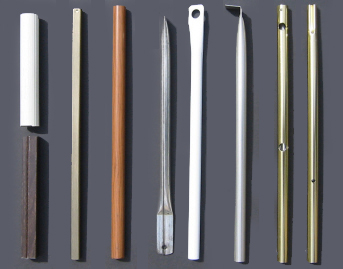 Samson Roll Formed Products Company is one of the largest manufacturers of lockseam tubing, which is used in such applications as flagpole kits, shoe racks, badminton poles, maypoles, lawn and garden torches and corrugated shelf supports, to name a few.
This edition of Roll Forming News features one of these applications. The pictures show an example of a corrugated shelf support that is one kind of P.O.P. (Point of Purchase) store fixture. The corrugated shelves are used to display products such as groceries, cosmetics, greeting cards, etc. in retail stores. The shelves are supported by one-half inch or three quarter inch diameter mechanically joined tubes called lockseam tubes. These tubes are thin walled tubes that become the tubing alternative of choice for light gauge steel applications. The tubes can be made of almost any pre-finished metal- tinplate, pre-painted, or pre-plated, etc. The tubes are bent and flattened on each end to make them suitable for fitting inside a scored slot on each end of the corrugated display. The corrugated shelf is then lowered on top of these metal shelf supports.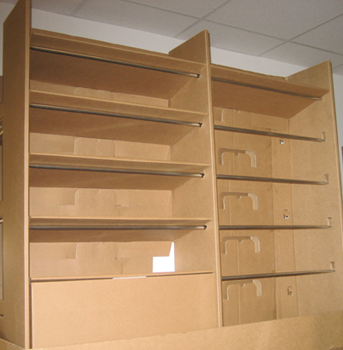 Please contact Samson Roll Formed Products Company for more information about these products.