IQS Newsroom Featured Profile: Giant Finishing, Inc.
by Breana Cronk, IQS Editor

Giant Finishing, Inc. is proudly an American owned company that believes not in maintaining the status quo, but in surpassing it. In a world of ever evolving technology, Giant is committed to providing only the best finishing equipment, medias, chemicals, and completed systems for their clients ensuring that the machines they build today are better than the ones they built yesterday and that tomorrow's will be even better. With more than 100 standard models and the ability to custom engineer systems to exact specifications allow them to do just that. Looking at the total picture from media to processing and chemical diagnostics, Giant offers the best finishing staying true to their motto, "We Finish What You Start," whether for dental apparatus or firearms, marine vessels, aircraft, or automotives.
More than a finishing company, Giant Finishing will in fact take products and components from start to finish. Complete turn key engineered systems provide not only the deburring, washing, drying and vibratory finishing customarily provided by finishing companies, but also implement necessary material handling aspects. The skilled professionals from Giant Finishing can help eliminate or minimize the possibility for operator error by developing automated systems that integrate every step of the manufacturing process from loading parts to transferring them between processes and unloading for final packaging. As American manufacturers struggle to recover from the economic downturn, Giant Finishing offers the start to finish automated manufacturing their customers need to optimize production and increase operational efficiency.
Whether it be automated or manual, heavy duty deburring, descaling, or delicate polishing and fine finishing, Giant Finishing consistently exceeds expectations. Giant values customer feedback from all fronts using lessons learned on one machine to better the next. This willingness and proven ability to adapt to changing technology and a growing industry puts Giant Finishing at the front of its field. As the economy begins to recover and technology continues to advance, industrial parts manufacturers can rest assured that through it all Giant Finishing, Inc. will indubitably be there for the finish.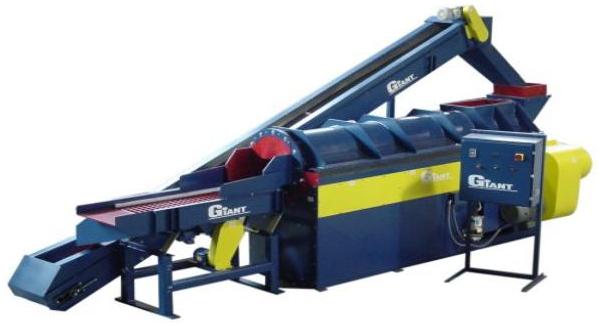 Photo courtesy of Giant Finishing, Inc.
IQS Newsroom Featured Profile: Giant Finishing, Inc.

,