by Doan Pendleton, VAC-U-MAX

The rigid Intermediate Bulk Container, IBC, is lifted on the top of the heavy duty support frame where the discharge valve on the IBC comes in contact with the spring loaded seal for a dust free system. Once in place the operator will manually open a discharge valve allowing the powder to gravity flow through a rare earth magnet into the pick up adaptor for the VAC-U-0MAX Aero-Flex Flexible Screw Conveyor. The material is then conveyed to the process.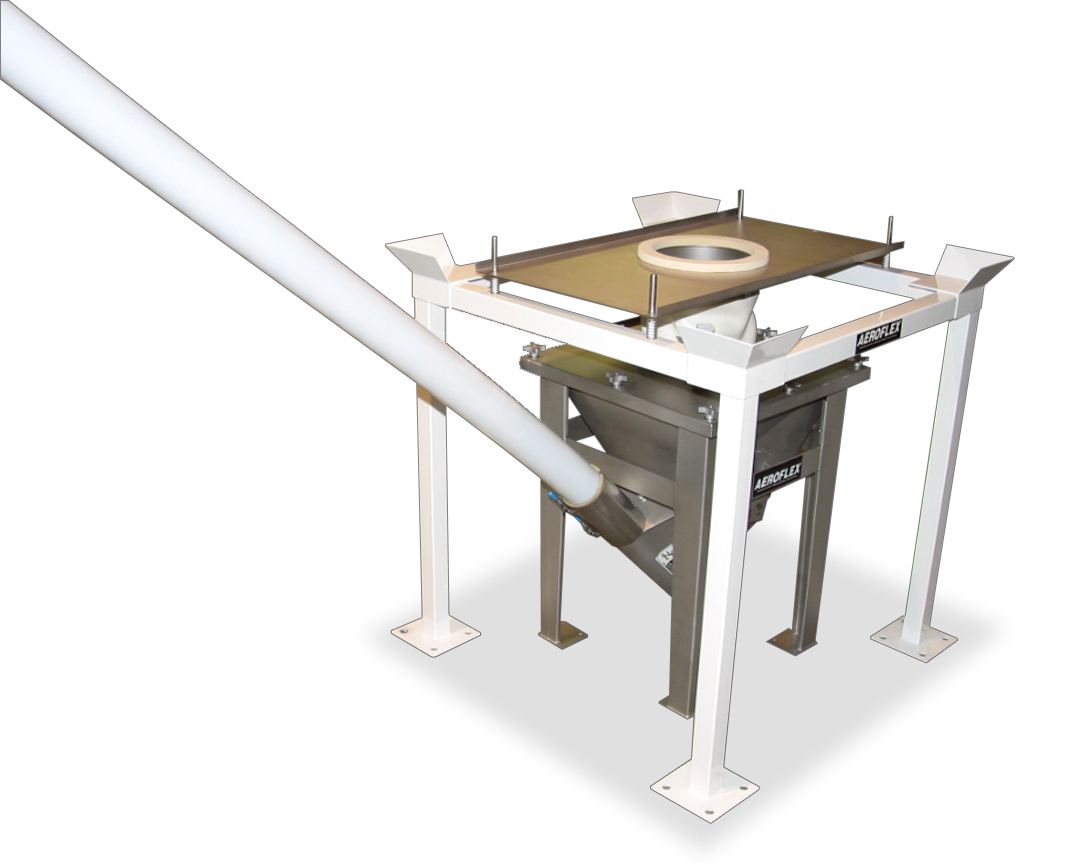 The Aero-Flex is equipped is designed for quick take apart for easy cleaning. Features include tee handle couplings and a quick release cleanout port.
For more information please contact VAC-U-MAX:
37 Rutgers Street, Belleville, NJ 07109
Phone 800-822-8629 Fax: 973-759-6449
Web site: www.vac-u-max.com
E-mail: info@vac-u-max.com