Haydon Kerk Motion Solutions, Inc. has joined forces with FIRST® (For Inspiration and Recognition of Science and Technology), a not-for-profit organization founded by inventor Dean Kamen to inspire young people's interest and participation in science and technology, as a Silver Supplier of the FIRST Robotics Competition (FRC®).
The FIRST Robotics Competition Silver Supplier level designates a contribution between $10,000 and $50,000. Haydon Kerk Motion Solutions, Inc provided lead screws and anti-backlash nuts for the 2010 FRC Kit of Parts which was distributed to more than 1,800 teams of high-school students on January 9, 2010.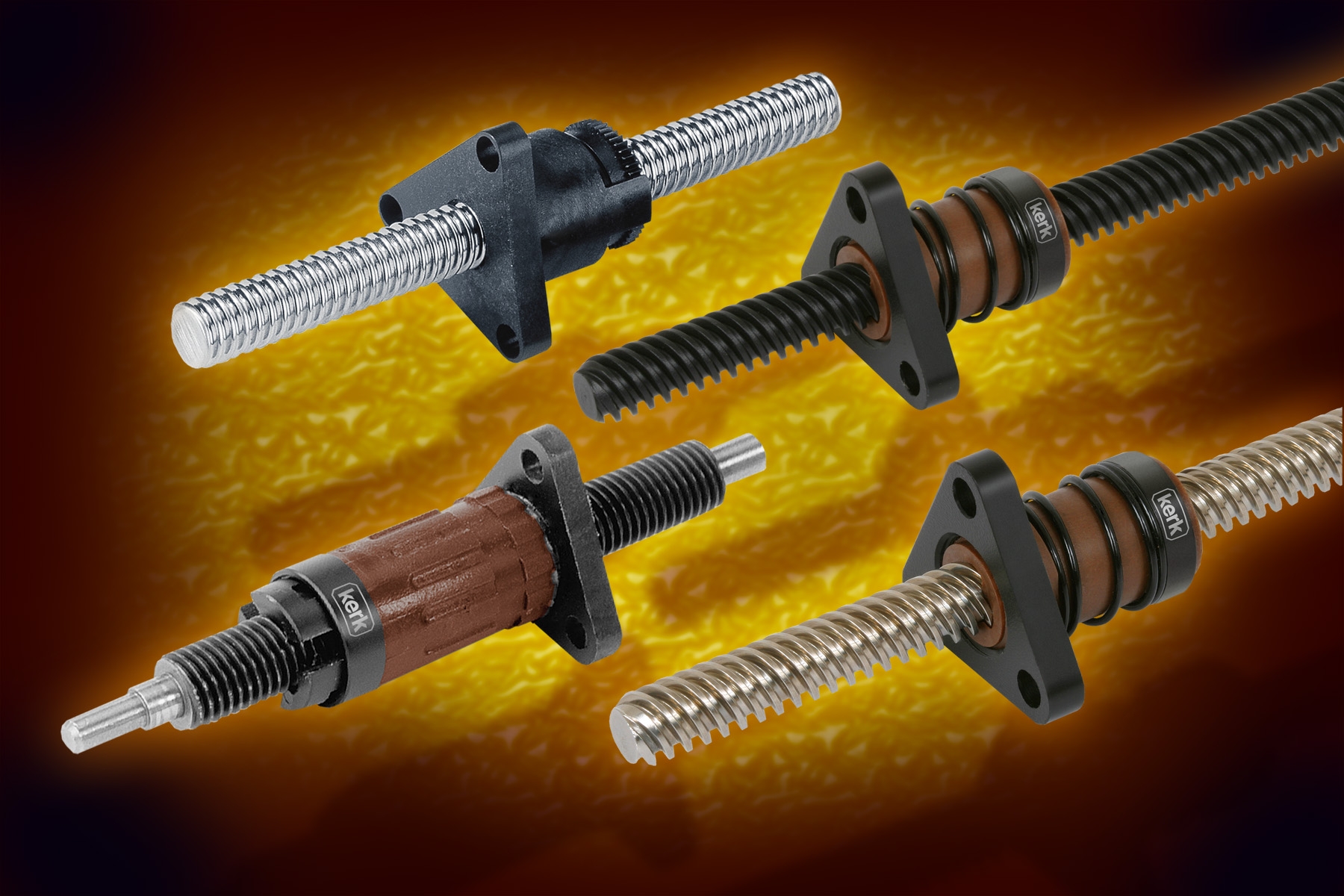 "Haydon Kerk is a generous supporter of the FIRST Robotics Competition," said FIRST president, Paul R. Gudonis. "As a Silver Supplier, Haydon Kerk Motion Solutions greatly helps us to achieve our vision: 'to create a world where science and technology are celebrated… where young people dream of becoming science and technology leaders."
By providing components for the competition, FIRST suppliers are putting the latest technology in the hands of students, giving them the opportunity to apply the same tools used by professional scientists and engineers and ultimately helping them learn real-world skills they will carry into the workplace.
"Haydon Kerk Motion Solutions is proud to be a supporter of the First Robotics Competition. It's a great forum to cultivate practical skills in science and engineering for our future technology leaders", said Dan Montone, Marketing Director for Haydon Kerk.
Since 1992, FIRST has brought the excitement of a sporting event to science and technology via robotics competitions. On January 9, the organization unveiled the annual engineering challenge to teams, who also received a Kit of Parts made up of 577 items including motors, batteries, a control system, a PC, and a mix of automation components – but no instructions. Working with mentors, students now have just six weeks to design, build, program, and test their robots in preparation for regional events that measure the effectiveness of each robot, the power of collaboration, and the determination of students.
In the 2010 FRC "Breakaway" robotics game, two alliances of three teams will compete on a 27-by-54-foot field with bumps, attempting to earn points by collecting soccer balls in goals. Additional bonus points will be earned for each robot suspended in air and not touching the field at the end of the match.
More than 45,000 students from 12 countries will design and build robots to compete in regional events with winners advancing to the FIRST Championship in Atlanta, Georgia, April 15-17, 2010. Participating students are eligible to apply for nearly $12 million in scholarships offered by leading universities, colleges, and companies.
About FIRST®
Accomplished inventor Dean Kamen founded FIRST (For Inspiration and Recognition of Science and Technology) in 1989 to inspire an appreciation of science and technology in young people. Based in Manchester, N.H., FIRST designs accessible, innovative programs to build self-confidence, knowledge, and life skills while motivating young people to pursue opportunities in science, technology, and engineering. With support from three out of every five Fortune 500 companies and nearly $12 million in college scholarships, the not-for-profit organization hosts the FIRST® Robotics Competition (FRC® ) and FIRST® Tech Challenge (FTC® ) for high-school students, FIRST® LEGO® League (FLL® ) for 9 to 14-year-olds, (9 to 16-year-olds outside the U.S. and Canada) and Junior FIRST® LEGO® League (Jr.FLL) for 6 to 9-year-olds. Gracious Professionalism™ is a way of doing things that encourages high-quality work, emphasizes the value of others, and respects individuals and the community. To learn more about FIRST, go to www.usfirst.org.
FIRST® and FRC® are registered trademarks, and Gracious ProfessionalismTM is a common law trademark, of the United States Foundation for Inspiration and Recognition of Science and Technology (US FIRST).
LEGO® is a registered trademark of The LEGO Group.
About Haydon Kerk Motion Solutions, Inc.
Haydon Kerk Motion Solutions, Inc. is the joining of two world class brands in the field of linear motion; Haydon Switch and Instrument, Inc. and Kerk Motion Products, Inc. Together, the company now offers a broad range of linear motion products. Recognized as a leading manufacturer of stepper motor based linear actuators, rotary motors, lead screw assemblies, and linear rail and guide systems used in niche market applications, Haydon Kerk Motion Solutions offers a wide range of high performance and precision products. Haydon Kerk Motion Solutions has developed industry-renowned brands built upon its technical innovation, versatility, customization, product durability, and dedicated customer service. For more information, please visit our website at http://www.HaydonKerk.com.
Haydon Kerk Motion Solutions Inspires Next Generation of Innovators as Silver Supplier of the FIRST® Robotics Competition

,