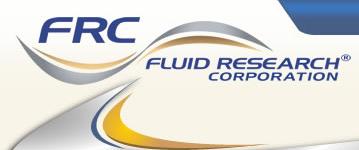 Tustin, CA – July, 2010 – Fluid Research Corporation (FRC), a leading innovator and manufacturer of precision dispensing systems, has launched the FlexiMeter™ , a positive displacement, single component dispensing system that uses a progressing cavity pump to ensure dosing with the strictest accuracy, repeatability and dependability.

"The FlexiMeter can continually dispense any type of bulk material including adhesives, abrasives, viscous materials and even pastes," said Stephen Gordon, FRC's vice president of engineering. "It also ensures consistent dispensing independent of material supply conditions."
The FlexiMeter is an exceptionally precise and reliable unit which features 25 timed and 25 continuous flow user defined programs. Dispensing unique shot sizes and rates is as easy as a few keystrokes. System calibration is simple and uses little material. Just take a few dispense shots, weigh, and input these numbers into the system and the controller does the rest.
This self-priming unit also has a programmable runback feature that ensures no-drip dispensing. A pulse of the progressing cavity pump in reserve after dosing will virtually eliminate dripping or leaking and provides a clean thread break.
The FlexiMeter is supplied with a pump assembly, a tabletop control unit and all associated cabling and hardware. The pump assembly includes an appropriately sized progressing cavity pump, a planetary gearbox, and a servo-motor. An optional tabletop stand for the pump is available.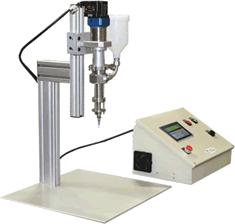 FlexiMeter's control box is constructed of coated metal and features a digital interface and can be either a standalone unit or be integrated into a larger, robotic system with remote control capabilities.
The Fleximeter sets new standards in precision dispensing and already has found applications in a variety of industrial markets and manufacturing environments.
Fluid Research Raises the Bar on Precision and Accuracy in Continuous Dispensing of Bulk Materials

,