Deschner Corporation Offers the 'Super-K' Kinechek® Speed Regulator-A Long Stroke in a Compact Length

Santa Ana, California, January, 2010 – In order to provide a wide variety of motion control solutions, the Super-K Model Kinechek is being offered. Super-K Kinechek models offer the advantages of a long 4 inch or 6 inch stroke unit within a short overall length. These leak proof Kinechek models can handle loads of up to 1200 lbs. Super-K's have been used extensively in robotics, food processing equipment and packaging machines.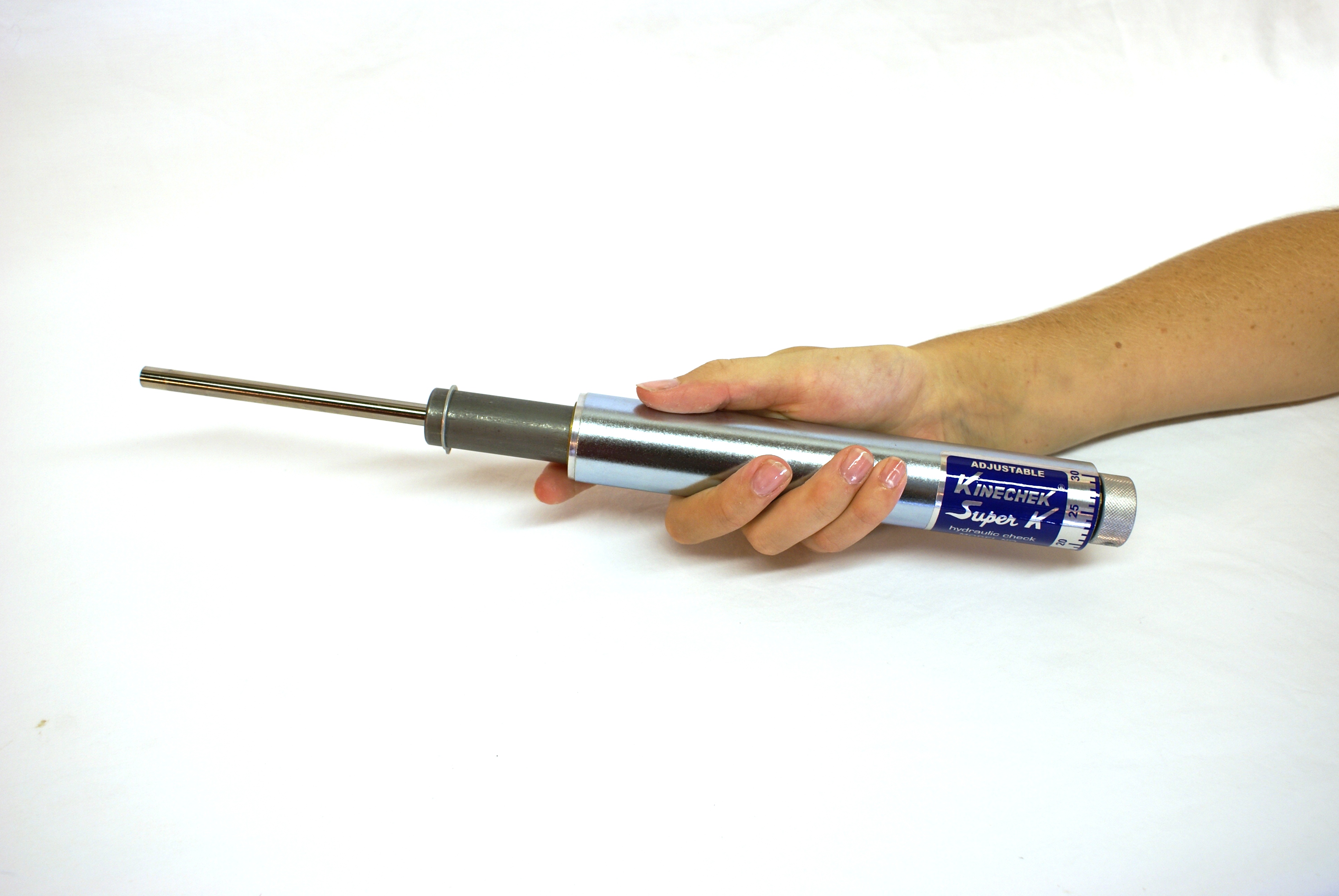 SUPER K Kinecheks offer the same patented, leakproof performance and high quality construction features as the original SLIMLINE Kinecheks: The hardened tool steel high pressure cylinder with an adjustable flow control passage. Mirror finished, tool steel cylinder mated to an all metal piston with no sliding seals which makes the plunger rod on all kinecheks move smoothly at a constant rate throughout the entire stroke.
Super-K models are part of an extensive line of Kinechek model speed regulators and offer the same patented, leak proof performance as the original SLIMLINE Kinecheks.
Down loadable PDF files containing Super-K specifications can also be accessed from the Deschner website. Deschner Corporation is the originator of the Cushioneer® brand patented leak-proof shock absorber and Kinechek brand leak-proof speed regulator and related products. For further information please visit WWW.DESCHNER.COM or Email: INFO@DESCHNER.COM.
Cushioneers, Skipcheks, Kinecheks, Mini-K and Super-K are registered trademarks of Deschner Corporation.
Contact Information
Mr. Toby Ryan
Deschner Corporation
3211 West Harvard Street.
Santa Ana, Ca. 92704
T 714 557 1261
F 714 557 4762
Deschner Corporation Offers the 'Super-K' Kinechek® Speed Regulator-A Long Stroke in a Compact Length

,