Premier Pack International: Where Customers Come First
Custom Cases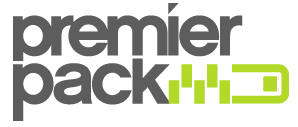 Here at Premier Pack International, we have over 50 years of experience designing and manufacturing custom carry solutions for our customers. We operate under the core values of trust, respect and cooperation. These values are carried over into every aspect of our business, especially when we are working with you to fulfill your order. We work with you to design a solution that works for you and your specific need and application of the product. We have a reputation that you can trust; our founders have designed and manufactured over 250,000,000 carry solutions.
We focus the design and manufacturing process around you and your schedule, needs, wants and application. From the very start, we work hard to provide you with the best experience possible. Our sales team will be in contact with you from the very beginning to the end, making sure we meet and exceed your expectations. We work with your design team to make sure the product you receive is the product you want and we can offer you a wide range of materials for your project. From PVC to 70 denier nylon, you can count on Premier Pack to have it in stock and ready for use.
We strive to provide our customers products that are not only of the highest quality, but also products that have the lowest total cost of ownership on the market. We do this by having a vast stock of materials, offering just in time scheduling, and being able to ship from both the west coast and east coast depending on where you are located. We are devoted to exceeding your expectations. Regardless of your carry need, we will work with you to design and manufacture a custom solution that is not only cost effective, but of the highest quality on the market. Give one of our friendly representatives a call or visit our website for more information on all things Premier Pack.