Precision Filtration Products Offers Quality and Variety
Filtering Systems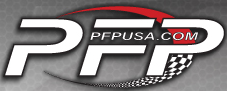 Precision Filtration Products is a trusted manufacturer and distributor of custom filtration products and systems. Located in Pennsburg, Pennsylvania, our company has a dedicated staff with years of knowledge and experience to assist customers with any and every filtration challenge they may have. Whether customers are in need of air, gas or liquid filters for residential, commercial, or industrial applications, Precision Filtration Products has an extensive catalog to provide meet each customer's unique requirements. Whether customers need an old or rare filter part, help designing a system, or customization, Precision Filtration Products is confident we can meet requirements and exceed expectations.
Along with a wide variety of products to choose from, Precision Filter Products offers several services including but not limited to complete project support, inventory consolidation, filter cleaning or reconditioning, ISO 4406 cleanliness consulting, private labeling, filter system installation, custom filter manufacturing, and oil analysis and particle counting. Each of these services are offered with the upmost quality with the goal of leaving the customer satisfied and assured throughout the process, answering any questions and concerns that may arise.
And if a permanent filter solution or product isn't needed, rentals are also an option. Products available to rent include cartridge filter housings, bag filter housings, oil flushing skids, vacuum dehydrators, mobile filter carts, and portable filtration systems.
Precision Filtration Products is proud to be a supplier of reliable filter products and systems in the Midwest, and we know what it takes to become and stay a leader in the industry. Visit the Precision Filtration Products website today to request a quote or to find further information about specific products and services.