IQS Newsroom Featured Profile: Smoot, Division of Magnum Systems
by Breana Cronk, IQS Editor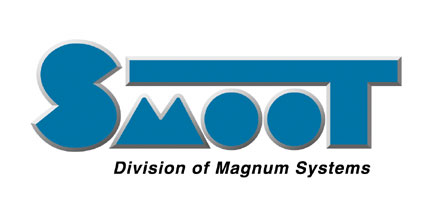 While the pneumatic conveying industry has not seen a great deal of innovation in the past half century, the core values upon which Smoot was founded demand it. Smoot employees are encouraged to not only embrace, but to drive change within the organization and, in turn, the industry. The company is distinguished by its ability to recognize and react to emerging trends as well as the needs of each consumer, attributing much of its success to the philosophy of "making the Customer's problems… Our problems." With that in mind, Project Engineers work with every client to come up with the best solution, resulting in improved process and product quality.
Smoot engineers design their pneumatic conveying systems to meet and surpass the specific expectations of every customer. The selection of a proper pneumatic conveying system is crucial to the quality and reliability of plant operations in any bulk material handling facility. Before Smoot designs and manufactures a system, the Project Engineers analyze the process, facility, procedures and even test the materials in question utilizing their fully equipped test lab. Market knowledge, application expertise and superior technology allows Smoot to customize the proper dilute phase, dense phase, or Eco Phase conveying system for industries ranging from food and seed production to plastics and chemicals.
Driving change within the industry is their new patent pending ECO Phase pneumatic conveying system. Combining the best of semi-dense phase and dilute phase systems, this innovative approach to conveying allows clients to transfer more material using less energy. Smoot understands that energy efficiency is more than a trend, but a necessity to most manufacturers. As with all pneumatic conveying problems, be they limited space, abrasive or fragile materials, or energy expenditure; Smoot takes on the challenge with the experience, skill and knowledge to provide the solution.
Photo courtesy of Smoot, Division of Magnum Systems.
IQS Newsroom Featured Profile: Smoot, Division of Magnum Systems

,