by Breana Cronk, IQS Editor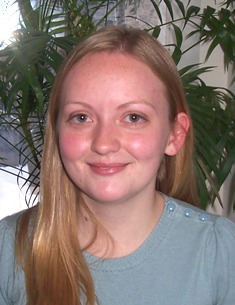 If anything, Michigan summers are hot, humid and brief. During the few months sans cold and snow most here and in neighboring states relish the use of fans and air conditioners as opposed to the near continuous operation of household furnaces needed in the winter. While this period of heater dormancy is welcomed by many consumers, furnaces continue to play an important role in day to day life, finding use in a number of industrial applications throughout the year. These uses require not household appliances, but industrial furnaces. Large or small, these are carefully calibrated mechanisms which allow for the study, creation and manipulation of materials and components in summer, fall, winter or spring.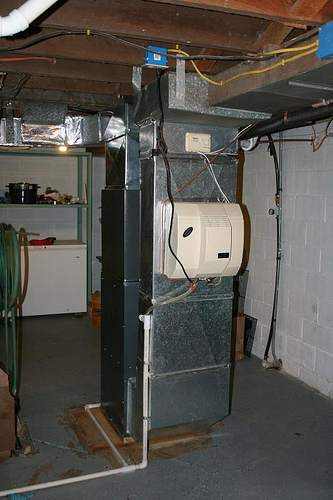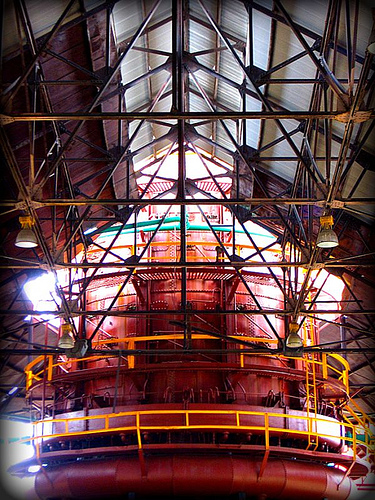 Common household furnace vs. an industrial model.
Though the word furnace in a domestic setting may conjure up images of a warm and cozy home, industrial applications of the word often involve extreme heat. Some high temperature furnaces reach and maintain temperatures exceeding 3000 °F. Such extreme degrees of heat can be achieved through a number of different methods that employ a wide range of sources. Radiant heat furnaces, for example, use flame to heat conductive objects, such as ceramic plates, which transfer the heat as needed whereas blast furnaces force gusts of hot air or gas through a cylinder. These models as well as inductive, conductive and dielectric heating are popular in industry. Additionally, those furnaces more common to commercial and domestic applications, such as gas and electric furnaces which use natural gas and electrical currents respectively are also employed to achieve the same transference of heat with varying degrees of efficiency in variable industries.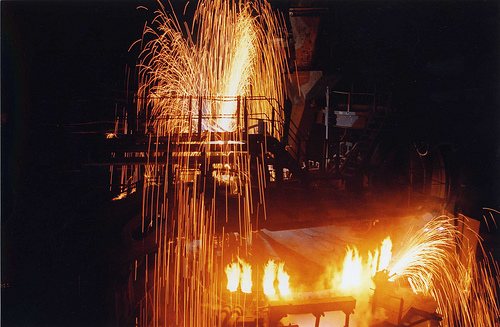 Molten material spilling out of high heat industrial furnace.
The diversity afforded in the field of furnaces is a direct reflection of the many arenas in which the heat they generate is applied. Rather than the air present in a home, office or manufacturing plant, these powerful heat generators heat an enclosed chamber or space and the objects or materials they hold with myriad intents. Chemical manufacturing, research and design, metallurgical, material fabrication and many other industries employ application specific furnaces on a regular basis. Metal melting furnaces turn scrap metal into molten material suitable for casting into rods, sheets, and other components needed year round as do sintering furnaces which allow the creation of parts and products such as gears and profiles from powdered material compounds. Laboratory and heat treating furnaces further the usefulness of furnaces as they allow scientists and engineers to study heat reactions and even alter or improve the physical and mechanical properties of a component.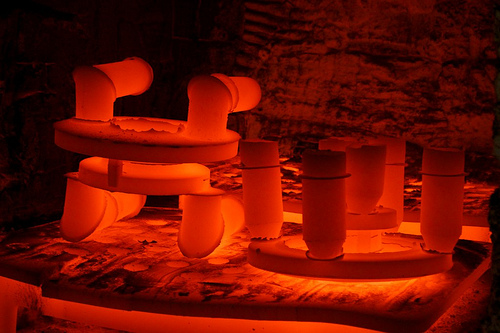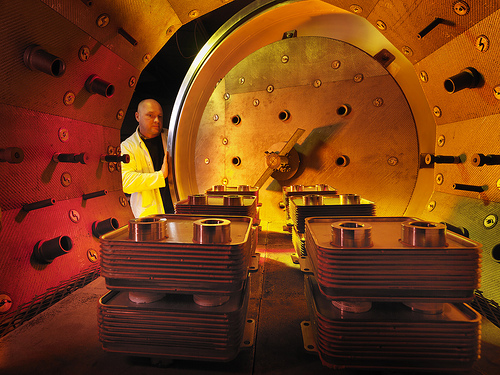 Heat treating furnaces.
With temperatures reaching ever nearer to 100 °F this July, it may be difficult to appreciate the importance of the furnaces so loved in the winter months. The realization of such beneficial and practical applications for high heat furnaces, however, makes clear the necessity of their year long operation. Parts and components, studies and research all rely heavily upon the use of industrial furnaces. While furnaces are welcome in the home throughout the winter months, industrial models keep the heat and productivity up all year round.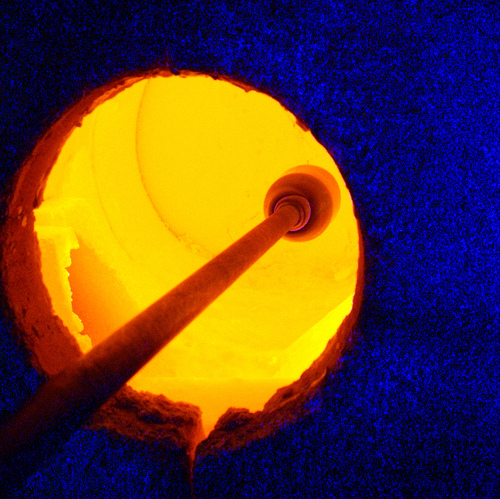 Glass heating furnace.
Furnaces Turn Up the Heat All Year Long

,