by Jenny Knodell, IQS Editor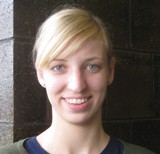 When was the last time you cleaned behind your refrigerator? Perhaps never, but for those diligent cleaners out there that have, I bet it wasn't too difficult to move that 400 pound appliance all by yourself. That may seem like an amazing feat, but really, it was those small wheels attached to the base of the fridge that did all the work. They're called casters, and these simple devices have revolutionized more than just deep cleaning your house—they can help virtually any piece of furniture move with ease, eliminating the need to lift hundreds of pounds with a light push or pull movement that almost anyone can accomplish easily, even my Grandmother. I'm sure you've seen them all over the place. They're the small black rubber wheels on the bottom of shopping carts, and, since you're using a computer at this very moment, there's a good chance they are supporting your weight as you read this. Does your chair move back and fourth with a little push off the desk? If so, look down…casters! They are everywhere.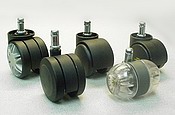 Most casters can hold about 300 pounds without the risk of breaking under weight, meaning they are good to go in most home and office applications. Some super strong industrial casters, the most extreme heavy duty kind available today, can hold up to 7.5 tons…per caster! That means heavy machinery and storage racks stacked full of equipment in manufacturing facilities and factories can move from place to place as needed without being lifted, saving time, labor and lots of back problems. Perhaps the single most important kind of casters are locking casters. These are made with simple locking mechanisms that immediately stop the wheels from moving, ensuring the furniture remains completely stationary. Hospital beds and gurneys are constantly moved and relocated. Therefore, the use of casters is necessary, but to keep patients from rolling away down the hall, they are always lockable.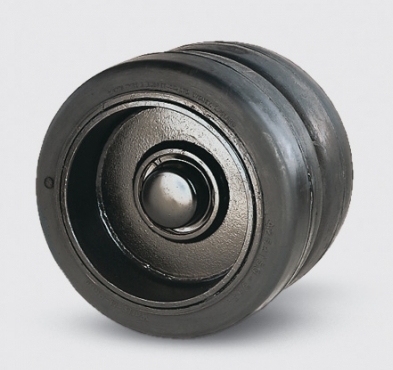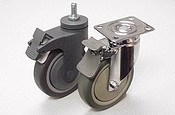 Today, most casters are able to move in all directions. Referred to as swivel casters, these wheels are useful when furniture transportation may take twists and turns, or on office chairs and shopping carts. They function on an axis, and allow as much 360º movement as the user desires. Some furniture, like shelving systems, are equipped with rigid casters that only allow linear back-and-fourth movement. They are constructed without the use of a swivel bearing, and are therefore less versatile than their alternative. Casters work the best on hard, smooth flooring like wood floors, tile and cement, and as many have experienced before, don't do so well on carpeting, as they tend to sink down and get stuck.
For those crafty do-it-yourself types, casters are easily attached to virtually any appliance or furniture in your home. They simply require mounting with a screw driver at each corner of the object's base, and voila! It's movable. Coffee tables, dining room tables, shelves, beds, you name it, have all had casters added to them. Many suppliers offer casters in different colors and styles to match a home or office décor theme. So the next time you find yourself cursing a heavy object that needs to be lifted and moved, remember casters and how much easier they would make the task set before you.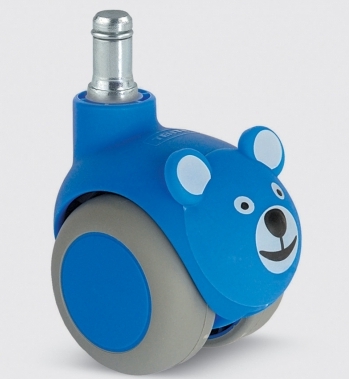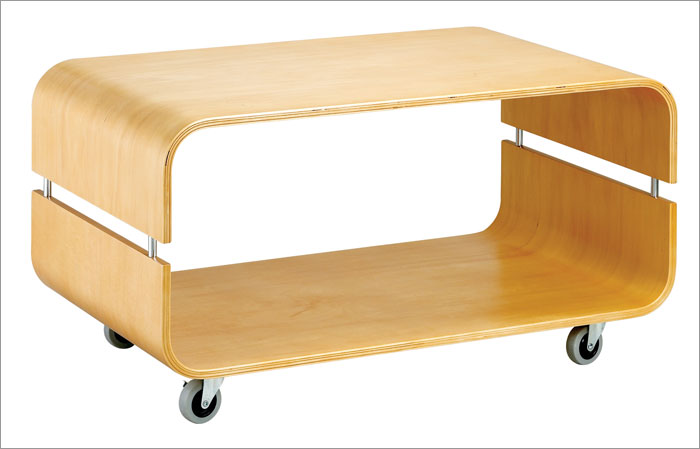 Coffee table with casters.
Casters Make our Lives Easier

,