Pittman® 'Series 6000' Brush DC Servo Motors by AMETEK, Inc.
Press Release – November 20, 2008 by AMETEK Technical & Industrial Products
"Designed to provide more power in a smaller package"
Pittman® brand "Series 6000" brush-commutated DC servo motors have been engineered to deliver more power than most other DC motors of similar size. These 22mm-diameter motors available in three standard lengths feature a skewed 5-slot armature design and bonded neodymium iron boron magnets to contribute optimized performance in a cost-effective package.
The longest model (1.901" in length) can provide up to 40% more continuous torque (2 oz-in) compared with shorter 22mm-diameter electric motor products.
Other motors in this series are offered in shorter lengths of 1.256" and 1.556" with the capability to achieve continuous torque up to 0.80 oz-in and 1.3 oz-in, respectively. Depending on model, these motors can generate maximum peak torques up to 10.2 oz-in and nominal no-load speeds up to 8720 rpm.
Key features include sintered bronze bearings, 2-pole stators, heavy-gauge steel housing, silicon steel laminations, and copper graphite brushes. Standard available options include ball bearings, EMI/RFI filter networks, and leadwire or terminal connection configurations.
Planetary gearboxes can be specified to meet demanding speed and torque requirements and optical encoders with several choices of resolution can be added for position, velocity, and direction feedback necessary in precision motion control applications. Custom motors can be developed to suit particular application requirements.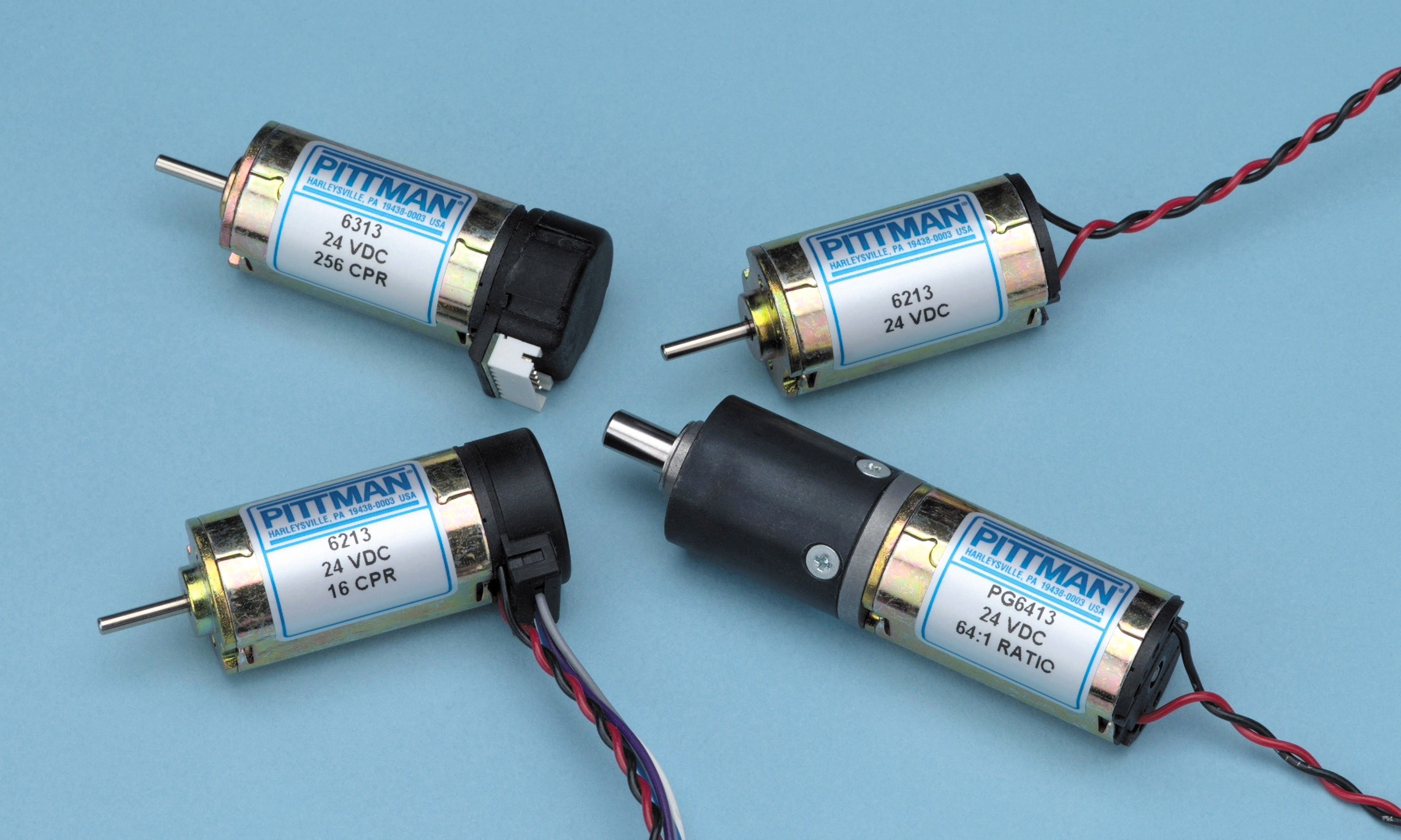 AMETEK Technical & Industrial Products is a unit of AMETEK, Inc., a leading global manufacturer of electronic instruments and electromechanical devices with annual sales of more than $2.5 billion.
Contact Shannon Booth, AMETEK Technical & Industrial Products, 627 Lake Street, Kent, OH 44240. Phone: 330-673-3452. Fax: 330-677-3306. Web site: www.ametektechnicalproducts.com