by Breana Cronk-Moore, IQS Editor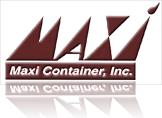 Having founded Maxi Container, Inc. in 1980, Max Rubin summed up his business saying, "MAXI means the MOST in SERVICE and QUALITY." More than 30 years later, this simple motto embodies the company's products and policies. While some things never change, the MAXI team understands that some things do. The company has grown from a small local steel drum wholesale operation to a modern industrial distributor and recycler reflective of and accommodating a global marketplace. MAXI offers the best in steel drums, plastic drums, pails, and intermediate bulk containers among other products, while recognizing that "the best" for one customer may not be for the next.
With an ever expanding product offering and custom drum development capabilities, MAXI works with customers to ensure that the containers they buy are the best value and product for their unique needs. Meeting the needs of every customer when serving industries as diverse as automotive and chemical to environmental and food processing requires the innovative technologies, product diversity and knowledgeable customer service team found only at MAXI. In addition to 30 years of company development, customers benefit from the Rubin family's history of more than 100 years of industry experience. From these deep roots in the industrial drum industry the MAXI family has drawn a profound understanding of not only the individual products, but also of the growth of the industry and its larger impact on the economic and environmental arena.
Even before "green" manufacturing was a trend, MAXI emphasized the importance of environmentally sustainable practices, implementing them in daily operations. Today, the MAXI fleet runs on bio-diesel, office paper is recycled and every used container processed is either cleaned for reuse or recycled. The company even offers recycled compost and rain catching water barrels, extending their environmentally conscientious efforts through the consumer. In these ways and others, MAXI makes every effort to reduce the environmental impact of the many industries so well served by the company. From this it is clear to see that Max Rubin's original mission statement of dedication to SERVICE and QUALITY extends not only to each and every product offered and every service provided, but also to the service of and value in the global community.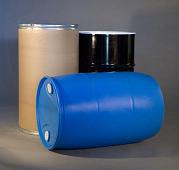 Image courtesy of Maxi Container, Inc.
IQS Newsroom Featured Profile: MAXI Container, Inc.

,