Northern Friction Technology Has the Friction Solutions You Need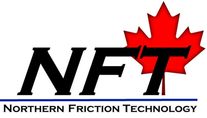 Welcome to Northern Friction Technology. Are you in need of a brake component for a car's clutch pack, or components for a separator disc for a harvester? If it stops, steers, or swings, you can count on the Northern Friction team to repair it or build it anew. Markets that have benefitted from our products and services include automotive, transit, mining, marine, and many more. Our Feramic and Fibertuff materials are available for certain components in order to make them more suitable for the harshest environments. Our company is ISO 9001:2015 certified, and every one of our our products are tested and inspected under stringent standards to ensure both quality and safety.
Formerly a branch of SK Wellman of Canada and Carlisle Brake & Friction, Northern Friction Technology gained new ownership in 2017, but our philosophy has remained the same.
We pride ourselves in being a diverse manufacturer and supplier, with over 40 years of experience providing brake and friction solutions for a multitude of industries. We are willing to work with our sister company, Champion Technologies, in taking on projects. Norther Friction Technology features an extensive catalog of products such as paper frictions and spacers, clutch packs, flexible woven lining, and separator discs. We offer the option of either customizing a brand new component to fit the desired application, or rebuilding a pre-existing component so it is good as new. Specialty buttons and discs can be quoted and manufactured according to your specifications. Our team of experts will analyze your application and assess your pre-existing components if applicable, and assist you in deciding the best solution.
To learn more, contact Northern Friction Technology today, and a representative will be able to help you obtain the parts you are looking for.