New Size 11 Double Stack Hybrid Linear Actuators by Haydon Switch & Instrument, Inc.
Press Release – September 3, 2008 by Haydon Switch & Instrument, Inc.
by Marcia Colucci
Waterbury, CT – Haydon Switch & Instrument, Inc. is proud to introduce the 28000 series (Size 11) double stack hybrid linear actuators, which are based on some of the most advanced technology in the world today. The 28000 series double stack hybrid linear actuators are available in three designs – captive, non-captive and external linear versions. They are available in a wide variety of resolutions ranging from .000125" (.00317 5mm) per step to .002" (.0508 mm) per step and delivers thrust of up to 30 lbs. (133 N). These models can also be micro stepped for even finer resolution.
These linear actuators occupy a minimal 1.1″ (28mm) square space and include numerous patented innovations that provide customers high performance, endurance and new linear motion design opportunities in a small package. The use of proprietary manufacturing processes which incorporate engineering thermoplastics in the rotor drive nut and a stainless steel acme lead screw engineered to assure reliability and performance.
Typical applications include medical equipment, semiconductor handling, valve control, X-Y tables, hand held instruments, telecommunications, and many more. In addition to standard configurations, Haydon can custom design these actuators to meet your specific application requirements.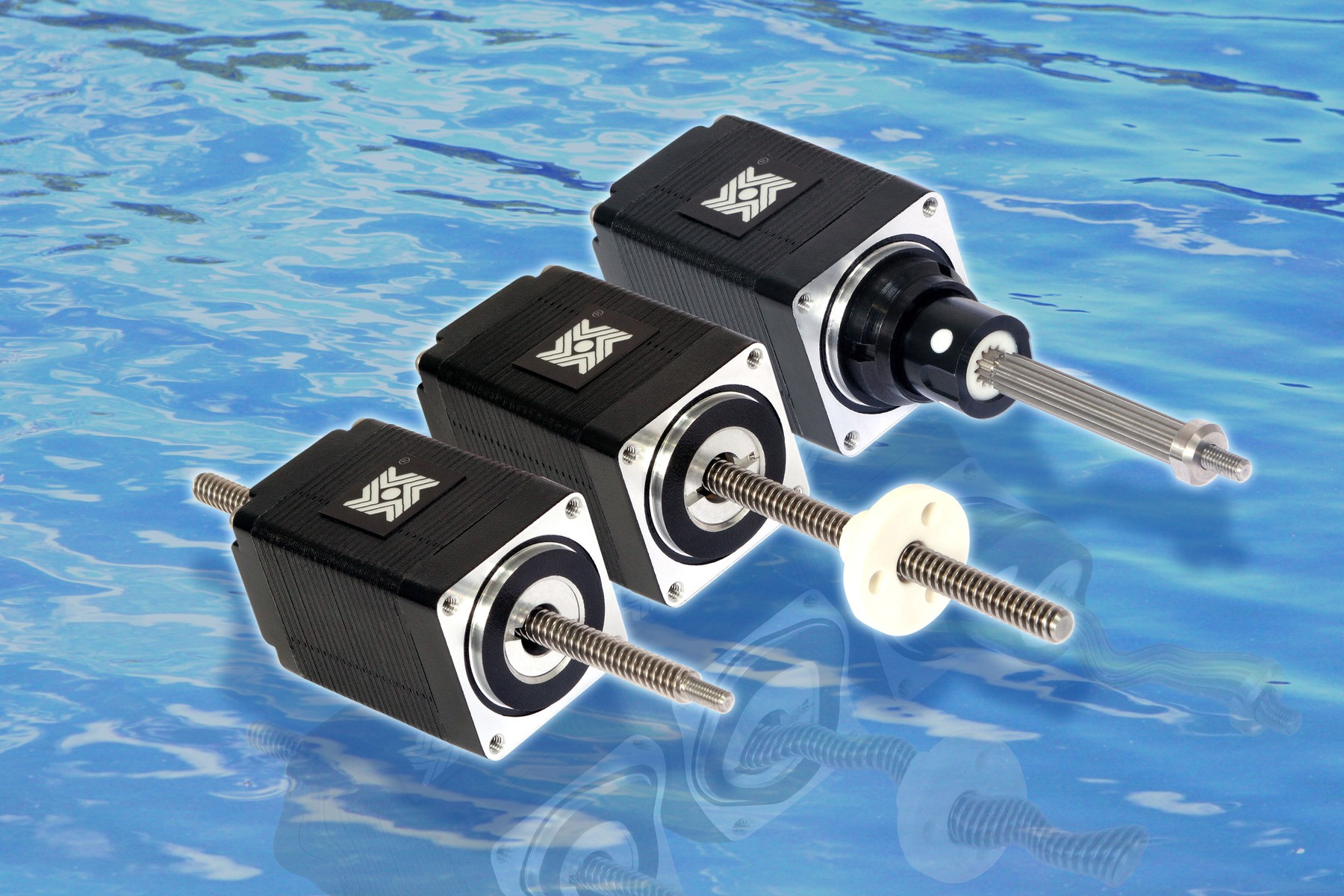 Haydon is recognized worldwide as a leader for stepper motor based linear actuators, rotary motors, lead screw assemblies, linear rail systems, and sealed switches. The Company, headquartered in Waterbury, CT, develops, designs and manufacturers internationally patented products for the global marketplace. The unique Haydon designs provide precise, reliable motors with unmatched performance-to-size ratios. Motors are simple and versatile, making them well suited for customization and manufacturing.
Haydon Switch & Instrument, Inc., A Tritex Corporation Company. 1500 Meriden Road, Waterbury, CT 06705. Toll free 800-243-2715, local 203-756-7441, fax 203-756-8724. Email or visit www.hsi-inc.com.