Exciting New Look and Search Coming Soon from Microsoft's Bing
Microsoft announced that new updates are coming to their products and a new stage of search will be launched to Bing, Microsoft's search engine. The updates will be rolling out over the next week. Immediately, you will notice a new logo, but the primary changes will be in the new search features and capabilities.
Bing's goal is to be "more helpful, more human" for the best user experience. The new items on the site include a modern interface, snapshot, page zero, pole position and a better mobile experience.
Modern Interface
The new modern interface has two columns organized with boxes to clean up the ascetics of the search results. The boxes in the layout are similar to what you find on a Windows 8 start screen or a Windows Phone. There is plenty of white space to on the page to feel welcoming and not overbearing with information.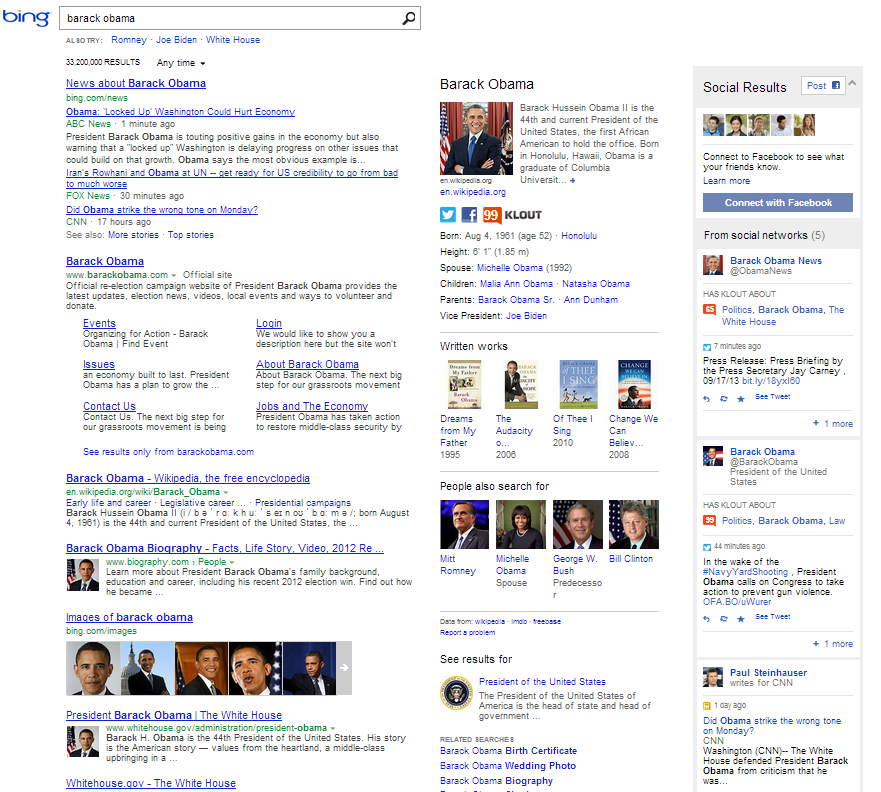 Snapshot
The snapshot section of the search results has been enhanced in the second column. In addition to information about the search query, social information is now included. You can find social shares from friends, check-ins and other information.
Page Zero
Two months ago page zero was introduced. In short, this feature combines snapshot information within autocomplete. A single click from the search box will give answers to important information, without waiting for the search results pages.
Pole Position
The last feature from the desktop search is Pole Position. Here, is one box to answer all. The Pole Position feature answers your search query when Bing is "exceptionally" confident in the answer. The results are then bolded to include relevant information, digging deep into the results. This is common when certain people are searched and for the weather.
Mobile
The new redesigned Bing search will be changed across all devices. Therefore, a new mobile experience has been created. Bing aims to provide the most relevant results no matter how you search or what device you search from. The result is a better, faster experience.
With a new logo and a redesigned search, Microsoft's Bing is trying to make an easier and more natural way to search on their website and across devices.