Most Trusted Global Suppliers of Bulk Handling Systems.
Pneumatic Conveyors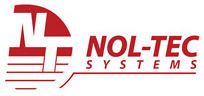 Nol-Tec designs and manufactures integrated systems to help our clients realize the full potential of their materials. We go beyond immediate project needs to understand your business, products, and end-users. We combine critical thinking, knowledge, and empathy to deliver practical, cost-effective bulk material handling solutions.
We encourage you to treat us as an extension of your in-house team. Our technical experts and customer service personnel are dedicated to handling your unique process needs. Whether it's carbon black for rubber tires or plant-based protein for a new grab-and-go snack, we'll keep your business moving efficiently, sustainably, and safely.You can count on Nol-Tec to be your single-source solution for pneumatic conveying, bulk material handling, dry sorbent injection, and particulate control. For more than 37 years, we have partnered with clients to bring state-of-the-art products to the marketplace.