Mokon: Value That Lasts

Established in 1955 Mokon has been designing chillers that will outperform the rest while providing a long lasting value. Mokon began when there was a noticed need for a temperature regulator system that could offer a solid, safe and efficient means of maintaining close control. The products that they offer are utilized in industries around the world, just a few examples are laser and machine cooling, pharmaceutical processing, adhesives and resin as well as a broad variety of others. For nearly six decades they have been making a reputation for themselves as a leading manufacturer of exceptionally durable temperature control systems.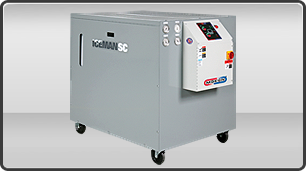 Photo Courtesy of Mokon
Located in Buffalo, New York Mokon has a commitment to their customers that the competition cannot beat. They have been manufacturing and designing custom chiller systems since 1955 and their staff wants to take all of that experience to work for you! Mokon offers portable chillers in models such as their Iceman Micro Series which includes a tabletop chiller available in one-third or one-quarter ton chilling capacity and a fluid temperature range of twenty to sixty degrees Fahrenheit. Other products include water chillers, liquid chillers in addition to a wide array of others.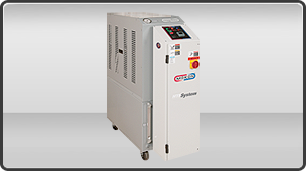 Photo Courtesy of Mokon
Designed to perform, built to last; this motto for Mokon exhibits their willingness to work with their customer from design to delivery to ensure that that their customers are receiving nothing but the most efficient and reliable products possible. The technicians and engineers that are employed by Mokon are a driven and determined group of people that are devoted to excellence. Through new innovative products, a hardworking, committed staff and a sophistication of professionalism Mokon has built for itself a reputation for exceptional liquid chillers of all kinds. There is no job too large or too small, no requirements too stringent; if you have been looking for a chiller manufacturer Mokon is your source! Visit their website today or get in touch with their customer service staff by email or telephone today!