Plumbing Supplies Distributor, Modern Industrial, Makes Buying Valves Easy
Check Valves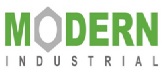 Modern Industrial strives to meet the needs of engineers, contractors, and commercial/industrial professionals searching for a comprehensive product selection, great pricing, fast shipping, and an easy online ordering process. Our focus is on plumbing supplies such as PVC pipe, valves, and fittings. Modern Industrial can get you the products you need quick and at some of the best prices on the web! And all the products that we carry are high quality. Our goal is to make your job as simple as can be.
Our headquarters is in Fort Mill, South Carolina. Our largest distribution facility, in Rock Hill, S.C., is just a few minutes from our administrative offices. We also have distribution facilities located across the United States, and your order may ship from one of several different facilities. This depends on what types of products you are ordering and which of our facilities is closest.
Valves play a critical role in controlling the flow of liquids inside pipes. They perform emergency shutoff in a disaster to preventing backflow and even assist in drainage. Additionally, they come in different materials, including PVC, CPVC, swing, wafer, and metal valves. Each type of valve has its own unique properties and is best suited for specific applications. For instance, some valve types can handle high-temperature liquids, while others are better suited for cooler temperatures. Some are built to withstand extreme pressure, while others are rated for low-pressure applications. Contact us today for help finding the perfect product for your needs.