Magnus Equipment: Keeping Parts Clean Since 1921
Beginning in 19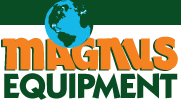 21 Magnus Equipment has been providing their customers with quality products, services and proficiency for the cleaning of metal finishes. Magnus attributes their success to a hearty research and development department that is constantly working to develop new technologies and improve upon existing products. With this continued innovation and experimentation Magnus has built a reputation based on the durability of their products as well as the quality of care that they provide to their customers time and time again. With such dedicated staff, they strive to maintain their long held reputation, as far into the future as possible.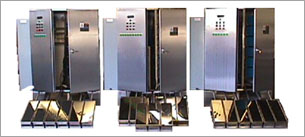 Photo Courtesy of Magnus Equipment
With over ninety years of field industry experience there is no question as to why even new customers feel comfortable choosing Magnus Equipment for all of their part industrial part cleaning needs. Magnus Equipment's experience in their field and the experts that they employ are key factors in keeping their products on the leading forefront for technological innovation. They strive and succeed at staying ahead of the industrial needs of their clientele; reasons like this are why they have become such a titan in their industry.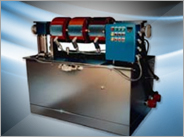 Photo Courtesy of Magnus Equipment
Nine decades of experience and some of the most dedicated workers in the industry are two factors that contribute to the advancement of Magnus Equipment through their field. In the ninety years that they have been operational Magnus has installed over sixty thousand industrial parts cleaning systems around the globe. Several of these systems are still being utilized, some providing over three decades of service. Magnus Equipment is dedicated to providing their customers worldwide with the right solution to fix all of their problems. For more information about Magnus Equipment and how they may benefit your company; visit their website or contact one of their skilled customer service representatives today!