Long Tail Keywords Provide the Most Qualified Buyers
by Jenny Knodell, IQS Editor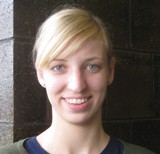 What drives the most traffic to your website? The answer, of course, is keywords—those terms incorporated into your site content that allow crawlers to efficiently gather data about your website, and more importantly, that are used by major search engines like Google and Yahoo when indexing and categorizing your site in its database. In short, they drive potential and interested search-engine-using customers to your website. Without them, you might never be found.
There are two main types of keywords, both of which are considered very important in terms of SEO. Short term keywords are those that are 1 or 2 words, general and drive high amounts of traffic to your site; cooling towers, for example, is a short term keywords. Long term keywords, on the other hand, are longer, more specific search terms that are highly likely to convert, but generate much less traffic. Cooling tower designs and hyperbolic cooling towers are both long term keywords.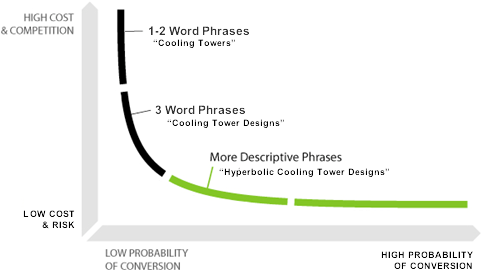 Online businesses will generate the most sales by using a few short tail keywords and many different long tail keywords. Both types are valuable but cannot sustain an online business alone. Without short tail keywords, your site might not generate enough traffic. However, most of the traffic driven by these keywords are visitors that don't know exactly what they want—most of them are in the research stage of the buying process. And while long tail keywords drive significantly less visitors to your website, many of them are likely to convert to a sale. These are used by the buyers that know what they want and are reaching for their credit cards.
The longer keywords act as a sort of filtering device that leaves only interested buyers that have a specific idea of what they want. Additionally, search results for long tail keywords have significantly less competition, leaving it much easier to land the first page of a Google search. If cooling towers is your only keyword, you've got some hefty competition, including Amazon and Wikipedia. The narrower your keywords and the more you have, however, the more likely you'll be found. So, how can your business go about adding long tail keywords without going through the time consuming and costly process of adding new pages and editing your existing site?
Leave the work to us. IQSDirectory does all of the SEO for you. Our listings are comprised of hundreds of main category short tail keywords, as well as a wide variety of sub category pages containing longer, more specialized search terms. And early this year, we've expanded our categories even more to incorporate a larger number of long tail keywords, an update which has broadened our site to 30,000 plus pages. No matter what your industrial business specializes in, we've got a multitude of pages with highly relevant keywords that regularly land on Google's page 1. Using long tail keywords has become a necessity in online marketing, and getting listed on our keyword-rich directory is sure to drive interested buyers to your site.