Jungheinrich Design & Engineering Pair with Mitsubishi Caterpillar Manufacturing in New Distribution Agreement
by Marjorie Steele, Editor for IQS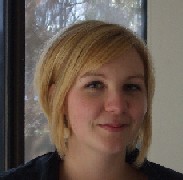 German-based forklift truck manufacturer Jungheinrich AG will have no trouble meeting the stricter emission standards laid out by the EPA and federal legislation. On the contrary; this company is already poised as one of the country's leading manufacturers of powerful, 100% electric material handling lift trucks, and a recent distribution agreement with Mitsubishi Caterpillar Forklift America (MCFA) will soon make Jungheinrich a household name in industrial material handling.
Mitsubishi Caterpillar, including Cat and Mitsubishi lift truck brands, currently occupies more than 10% of the North American market for forklift trucks. Jungheinrich, which has a more modest 1.2% share in the market, will be benefiting from MCFA's larger share in an exclusive distribution deal which will close all of Jungheinrich's independent distribution and sales, including non-MCFA dealers and Jungheinrich's North American headquarters and distribution center in Richmond, Virginia.
Officials from both companies are optimistic about this transition, seeing it as a way to bring the two companies strengths in design, engineering, manufacturing and distribution together. "Bringing Cat lift trucks and Jungheinrich products together through one distribution network gives our customers the best of both worlds," Modern Materials Magazine quoted MCFA's VP or marketing Jeff Rufener. "Our customers can now pick one or both of the brands to serve their needs, delivered and supported by MCFA dealers, the industry's best distribution network." Jungheinrich officials hope the agreement will "strengthen the competitive position of its brands".
Previous to the agreement, Jungheinrich imported forklifts from their manufacturing facilities in Europe, a long distance supply chain which placed the comapny at a continual disadvantage within the market. Jungheinrich's strengths in the North American market have been largely in durable, innovative design and engineering, a tradition which will continue as the German forklift company establishes the Houston Design Center on MCFA's Houston facility campus. The new design center will work to develop a new range of warehouse material handling products for North American Manufacturers. In the near future, Jungheinrich engineers will also be designing new models which will be manufactured under the Mitsubishi and Cat brands specifically for North American markets.
Jungheinrich's current headquarters of 57 employees in Richmond is closing as the company's sales and distribution businesses are relocated to Mitsubishi's headquarters in Houston, and although Jungheinrich will remain a separate company, many Jungheinrich dealers will be affected by Mitsubishi's new sole distribution claims. Other manufacturing facilities in Cincinnati, Elk Grove Village and Fresno will be discontinued as the company is restructured around the new agreement. Mitsubishi, which will not change its range of products available through North American dealers, will manufacture several of Jungheinrich's designs for narrow aisle Class 1, 2 and 3 warehouse models. New lines of lift trucks designed by Jungheinrich and built by Mitsubishi are likely to hit the market some time after January 2010, when the distribution agreement commences.