Is It Finally Springtime for U.S. Manufacturers?
by Marjorie Steele, Editor for IQS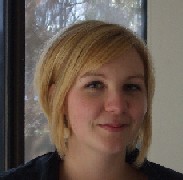 Which do you want first, the good news or the bad news?
I always like bad news first; it gives me something nice to anticipate.
Here's the bad news:
According to CNNMoney.com, the Institute for Supply Management (ISM) manufacturing index reads 40.1 for April. A number below 50 indicates shrinking manufacturing activity. Bottom line: we're still nearly 10 points below stability on the ISM manufacturing index. It's no use counting how many decades it has been since the index has been this low. We don't need pundits to tell us we're in the biggest recession since the Great Depression – we're very aware.
Ready for the good news?
March's ISM index read 36.3, and economists had only forecast a reading of 38.4 for April, a solid 1.6 points below how April's index reading turned out. Bottom line: manufacturing activity is rising – and it's rising faster than anticipated.
To put it differently, the U.S. manufacturing economy has gone from January through March's 1.3% decrease in GDP to last month's much-improved 0.3% decrease. Financial experts say there's a good chance our GDP in this year's second quarter will be positive.
According to ISM's Manufacturing Business Survey Committee chair Norbert J. Ore, "After six consecutive months below the 40 percent mark, the PMI … shows a significant improvement…While this is a big step forward, there is still a large gap that must be closed before manufacturing begins to grow again."
Federal Reserve Chairman Ben Bernanke was sounding downright optimistic on Tuesday when he said that "the U.S. economy is stabilizing and will begin to rebound later this year". Consumer sentiment, the housing market and spending are beginning to "show signs of life", and Bernanke expects "economic activity to bottom out, then to turn up later this year". (CNNMoney.com)
Bernanke's words are cautions, and he emphasizes how gradual the recovery will be and that we may still expect more job losses, but the words are still there: the U.S. economy is stabilizing.
It's very much like our weather was here in Michigan over the last few weeks: frustratingly cold with almost no sign of spring ever returning. But keen-eyed woodsmen and birdwatchers knew what to watch for, and they began setting out their lawn furniture and doing spring shopping in the 40 degree rain.
It's no 4th of July barbecue here yet, but the landscape is turning green again – which is exactly what experts are predicting for the U.S. economy in 2009's 3rd and 4th quarters. The general consensus is that we will either be pulling out – officially or unofficially – of recession-level numbers by late 2009 or early 2010. April saw so many early signs of improvement that for the first time in the past six months, the "experts'" predicted expectations for the economy were measurably lower than how the figures turned out.
Rockwell CEO Keith Nosbusch commented that "We believe the worst, the steepest sequential declines are behind us…Now we'll be slowing the rate of decline down to where hopefully we'll see the stabilization in the second half of our year."
We're still in the red, but it looks like we may be heading back up to the surface. These graphs demonstrate this well: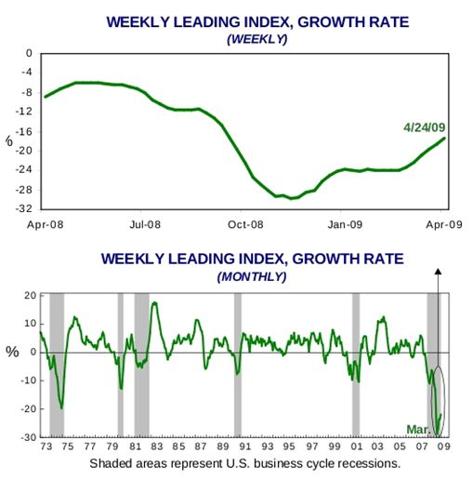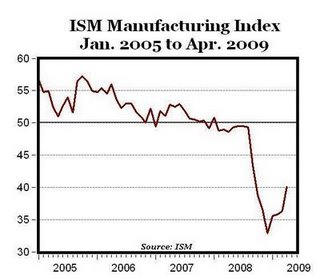 Not only have new U.S. manufacturing orders and production increased compared to March, but warehouse inventories are disappearing more rapidly, giving production-starved manufacturers a hope for more orders. Companies have been cutting production globally, but they've been cutting purchasing even more, and many are now cutting production even further to cope with their lack of inventory. Chairman Ben Bernanke's Tuesday comments ended on a note of encouragement for manufacturers: a large cause for 2009's expected upswing is the fact that businesses will be looking to restock empty inventories.
CNNMoney's article on ISM index reportings had its own tagline: "Manufacturers reported that customer inventories are "too low" for the first time since July 2008, according to the ISM."
Michigan isn't the only place in the U.S. that has had a long, cold winter this year. In many ways, we have been hit the hardest, and unemployment rates have soared to rates that we didn't realize were possible. But with April's optimistic numbers, it looks like we might finally be ready for spring – even if it is slow in coming.