IQS Newsroom Featured Profile: Central Air Compressor
by Breana Cronk, IQS Editor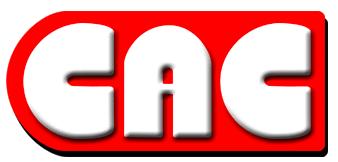 Often referred to as a fourth utility, compressed air has become a vital component in the daily living of millions, playing a prominent role in not only manufacturing plants, but in hospitals, commercial, construction and other such facilities around the world. Since the early 1950s Central Air Compressor has recognized the absolute utility of this ethereal element and maintained a profound respect for the importance of compressed air. Building on their role supplying a full-line of top brand air compressors with an absolute eagerness to provide quality products and services has quickly earned CAC a reputation as an industrial leader. Ever vigilant of changing market trends and consumer requirements, Central Air Compressor retains its top position and dedicated customer base more than a half a century after opening its doors.
With more than fifty years of experience with industrial air compressors, CAC has a history of industrial foresight. The company is consistently at the forefront of its field anticipating early on the subsequent transitions to heightened air quality standards and increasingly energy efficient compressors. Central Air Compressor grows with the market by constantly allying itself with the most advanced manufacturers who can accommodate the consumer's every expectation. The strong relationships built with manufacturers convert into strong partnerships with every customer. Such bonds are formed through the complete system engineering and design. The excellent customer service and impressive inventory of new and used air compressors available at CAC provides clients with capabilities ranging from 2hp to over 400hp and energy savings as high as 50%.
As utilities seem to climb higher and higher energy efficiency has become a crucial element of all industrial operations and even daily living. Recognizing this as well as the fact that compressed air will always be in demand, CAC works hard to supply a vast inventory of the latest in air compressor technology to ensure that this fourth utility is as efficient and beneficial as possible. The intuitive staff keeps careful watch of developing products and evolving client needs. Recent additions to their product line include process liquid chillers, nitrogen generators and portable compressors to meet market demand and their own standard for excellent customer care. As if the knowledge, professionalism and industry expertise found at Central Air Compressor were not enough to satisfy, the provision of these and other superior products underscores the utility not only of air compressors and accessories, but of the company that supplies them.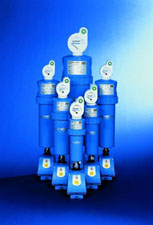 Photo courtesy of Central Air Compressor.