IQS Newsroom Featured Profile: AXIOM Air Products, Inc.
by Amy Harris, IQS Editor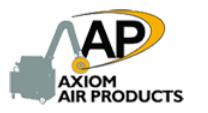 No matter how small or large the individual needs of its valued customers, AXIOM Air Products, Inc. is committed to meeting those needs with its range of quality dust collection equipment and air pollution solutions. Located in Illinois, the trained service team at AXIOM offers dust collecting system design and CAD layout, allowing for a wide variety of extraction solutions. The industries served by AXIOM are numerous, including automotive, electronics, printing, chemical and manufacturing. The specifics of the solutions required by these industries are equally as varied, and meeting those needs is a practice AXIOM specializes in. Welding, metal working or polishing fumes, dry powders from grinding and dust from soldering are all efficiently captured with the dust collectors and fume extraction equipment provided by AXIOM, ensuring a cleaner and healthier environment.
Employee safety and healthy work conditions should be an important focus of any company, and AXIOM is able to help manufacturers achieve this. Starting with high quality products for each of their industrial dust collector and fume arm components, AXIOM maintains an adherence to stringent standards in terms of both product and designs. Their broad equipment range consists of fume arms spanning from 3 to 14 feet in length, dust collectors both small and large, as well as portable industrial system options. The dust collectors supplied by AXIOM are not only customizable and need specific; they are also manufactured to be heavy duty and durable, allowing for consistent and extended use. In addition, many of the dust collector machines offer a no-filter-change 2 year guarantee allowing for hassle free operation and maintenance.
The company focus on customer satisfaction is inherent in its operating procedures from initial design through to final delivery. With design elements such as swivel bases and rotating fume arms, AXIOM allows customers to use their fume or dust extraction device right where it is needed, further showcasing the company's dedication to providing an easy solution. What more could one ask from an industrial supplier than a commitment to quality, adaptability to fulfill customized demands, a range of the best currently available products and a user-friendly and informative website? AXIOM Air Products is well equipped to not only meet but also to exceed the extraction requirements of its customers, and as it continues to grow in terms of capability and market share, will surely be clearing the air for many years to come.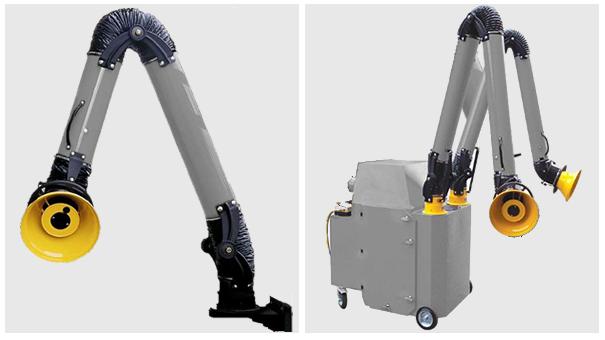 Portable dust collectors image courtesy of AXIOM Air Products, Inc.