Introducing R3F Technology to Filtration Systems
by Jenny Knodell, IQS Editor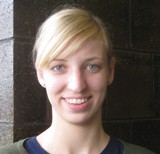 The current types of water filtering systems dominating the market today—multimedia, screen or fixed barrier, disposable and membrane filters—may soon have a tough competitor. Undergoing testing at the US EPA in Cincinnati and the University of Alberta, R3F, or radial flow fluidized filter technology, is yielding very positive results. R3F filters could soon be available to manufacturers for the municipal, industrial and agricultural sectors of filtration systems.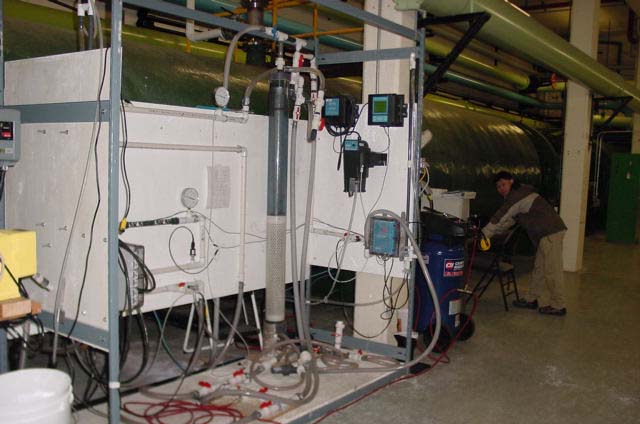 This filtration equipment uses both radial flow cartridge and non bonded media in the form of small, spherical glass beads. It is similar to microfiltration technology, but has significant cost and operational benefits. University of Alberta testing found that as they used smaller and smaller media (glass beads), the percentage of small particles were separated from the filtered water, a benefit known as selective removal, which is used to remove cysts and pathogens. The glass beads are as efficient as using sand, but more cost effective.
Both multimedia and fixed barrier filters are backwashable, meaning the media they catch is able to be cleaned out, and therefore the filter may be used over and over. Removal of media buildup in multimedia filters, however, can prove to be difficult, as they require a vacuum system. Fixed barrier filters, which use screens to catch media, frequently have problems with backwashing. Often, particle pegging occurs when particles become lodged in the screen, and therefore are not removed during backwashing. R3F filters, however, don't exhibit any of these issues. Their non bonded glass beads prevent trapped particles from becoming stuck, and the backwash volumes are low due to its aggressive media fluidization design.
R3F filters also offer a lower cost than other filtration systems available. Their simple design is inexpensive to manufacture, and since it offers backwashing, there is no need to purchase disposable cartridges or replacement bags. Because of this, operating costs are similar to that of sand filtration, which is highly efficient. Using glass beads costs significantly less than sand because of the comparably lowered need for floor space and infrastructure, making it the most cost-efficient water filtering system.
Once testing has been completed, R3F filters will be found in municipal, industrial and agricultural water filtration systems. Small community water treatment systems, filtration packages for large water treatment facilities and arsenic removal treatment systems will all find R3F useful. In an industrial setting, R3F will be used for sediment removal, metal and hydrocarbon removal for ground water, filtration of water, oil, aquaculture water, cooling water systems, and waste water filtering systems. It will also be used in filtration of irrigation systems and animal feeding operations.
This simple, low cost, reusable method will provide filtration of 1 to 25 micron particle size range without the use of chemistry for particle pre-treatment and destabilization. The only thing R3F filters lack is the experience levels of other established systems. But because it has easy upgrading abilities and a high likelihood that future advances will reduce costs, water filtration manufacturers should expect to see R3F filters gaining rapid popularity within the next couple years.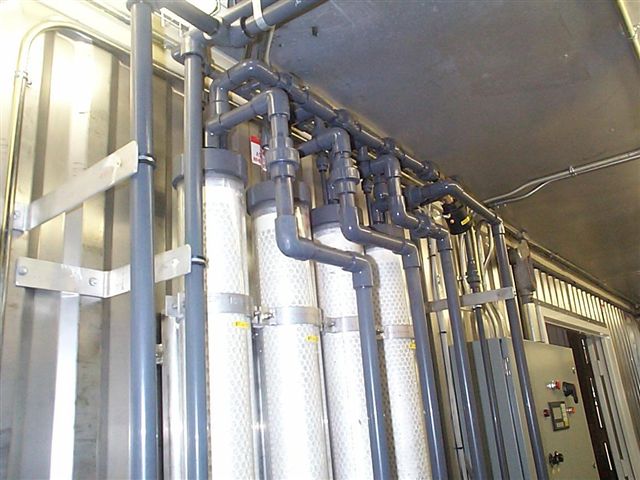 Introducing R3F Technology to Filtration Systems

,