Innovative Coatings Outmatching Competitors
Dip Molding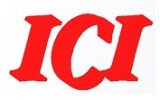 With over 40 years of experience in plastic molding and the protective coatings industry, Innovative Coatings Inc. continues to maintain their high level of reputation for quality, craftsmanship, and especially customer service. Located in Medway, Massachusetts, Innovative Coatings has you covered from plastisol dip molding to fluidized bed powder coatings of epoxy, polyolefins, nylon, and vinyl.
From low volume prototype and design work all the way through high volume computerized production lines, we work with you on creating consistent and high quality parts. We take your ideas and requirements through the stages at a very competitive price. Our staff of skilled problem solvers provides innovative solutions for your product, large or small. All coatings can be formulated to fit a variety of customer specifications from color matching to medical and FDA approvable grades. We're exceeding customer expectations daily creating high quality coatings all at a very competitive price.
Innovative Coatings Inc. serves a wide range of industries, including aerospace/defense, automotive, electrical, electronic, fishing, fitness, food process, general building materials, hand tools, housewares, industrial equipment & components, laboratory glassware, life sciences, machine tools, medical, metal fabrication, military, packaging & containers, recreational products, security & protection, and sports equipment. Feel free to visit our website for more information or give us a call for a quote.